Sebastian's Calypso Kitchen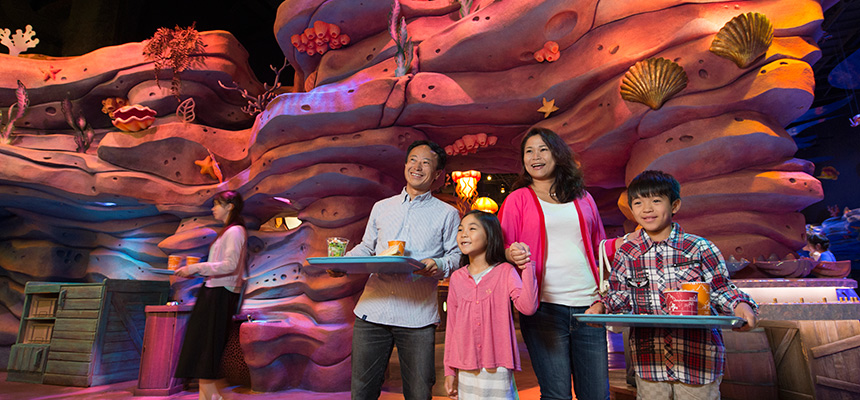 Pizzas, hot sandwiches, and more.
[budget]
Daytime:1,000 yen or less、Nighttime:1,000 yen or less
Dining experience under the sea!

This restaurant, located in the depths of Triton's Kingdom, is a favorite of Ariel's friend, Sebastian. Pictures of all his fun ocean pals fill the walls while calypso music plays. Sebastian's favorite dishes are popular with kids too.
Information
Service Style
Counter service. Place your order and pay, then pick up your order at the counter.

Dining Capacity
About 580 seats
Map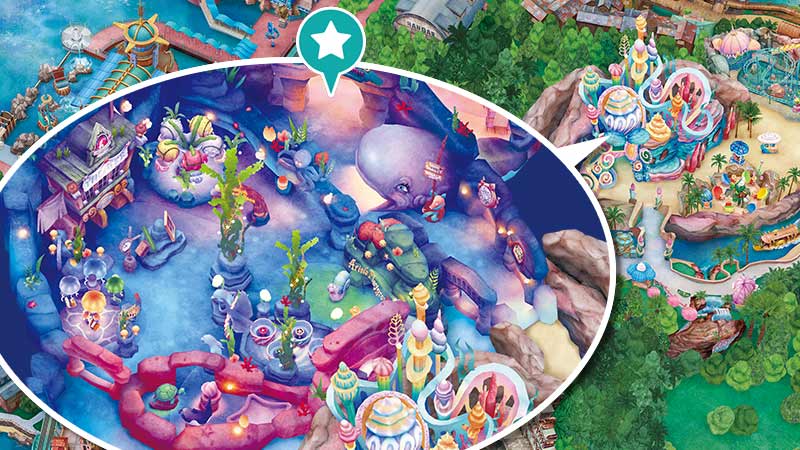 - Restaurant hours may differ from Park operating hours.
- May close depending on the weather, season or time period.