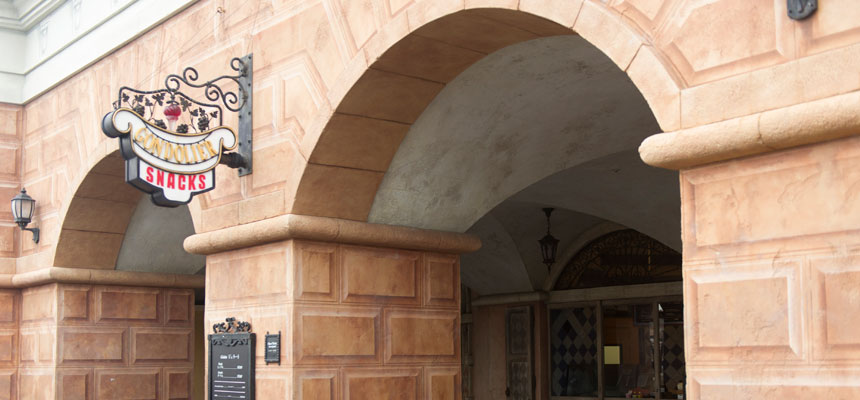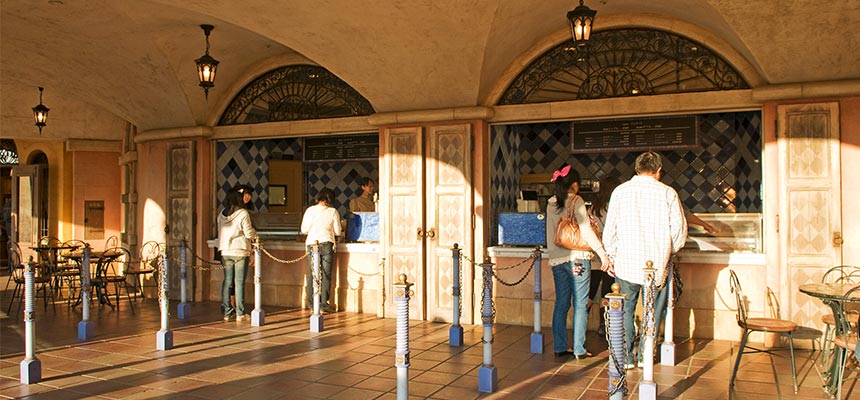 Gelato, Shaved ice, and more.
[budget]
Daytime:1,000 yen or less、Nighttime:1,000 yen or less
This used to be a place where the gondoliers could take a break and enjoy coffee or share snacks from home. But the aroma of coffee began to attract the villagers too, so the place was renovated into a spot selling refreshments. How about taking a break from your voyages here?
Information
Counter service. Place your order and pay, then pick up your order at the counter.

Dining Capacity
Map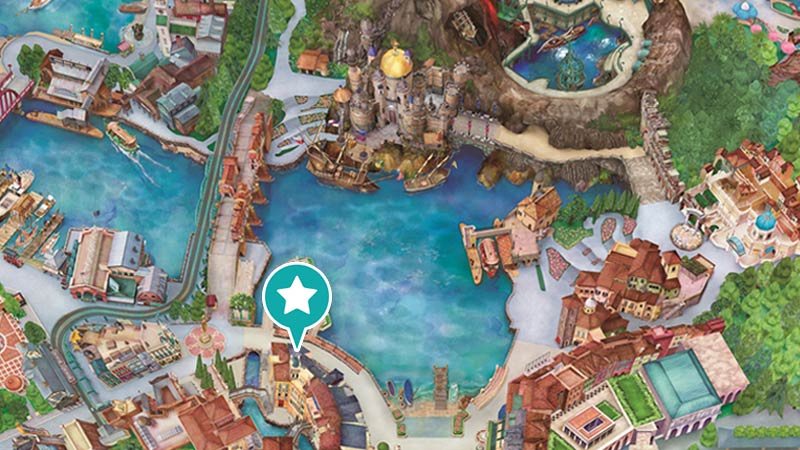 - Restaurant hours may differ from Park operating hours.
- May close depending on the weather, season or time period.