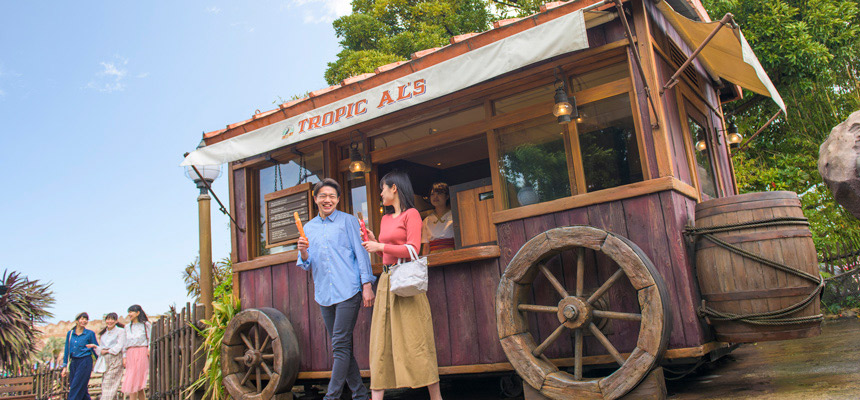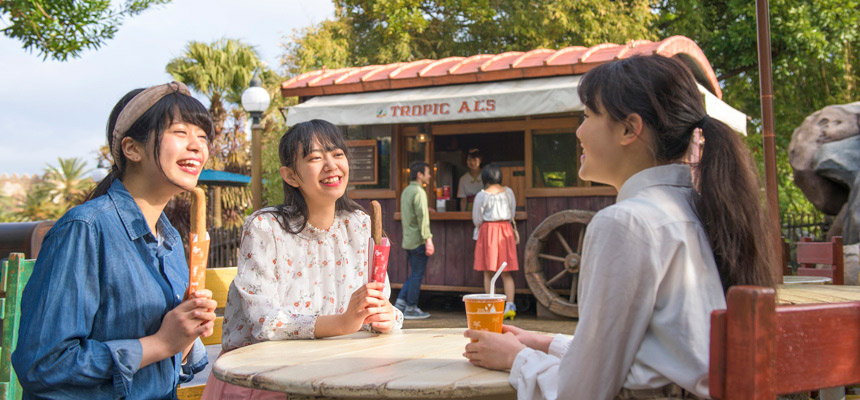 Snacks and more.
[budget]
Daytime:1,200 yen or less、Nighttime:1,200 yen or less
Under a tree where a chatty bird once roosted

Al, the chatterbox toucan bird, once roosted here. He flew away one day, but when a food wagon was set up under the tree he always perched in, everyone called the place "Tropic Al's" in his memory.
Come reinforce yourself with some jungle snacks, and be as energetic as good old Al!
Information
Service Style
Wagon. Pay and receive your order at the cashier.

Dining Capacity
About 30 seats
Map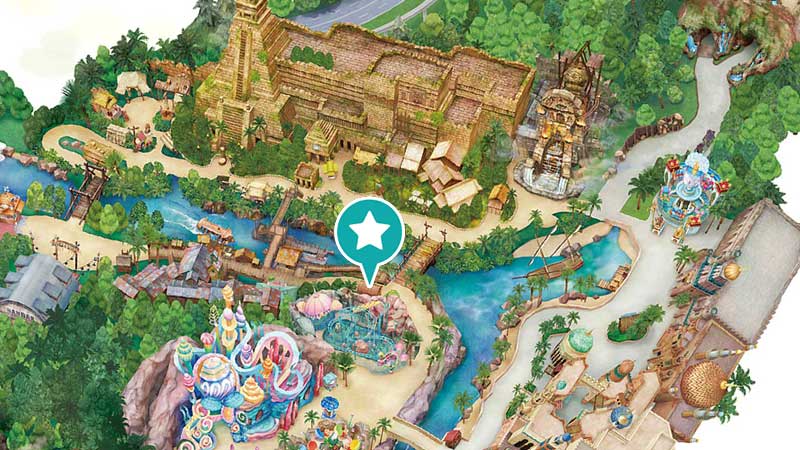 - Restaurant hours may differ from Park operating hours.
- May close depending on the weather, season or time period.