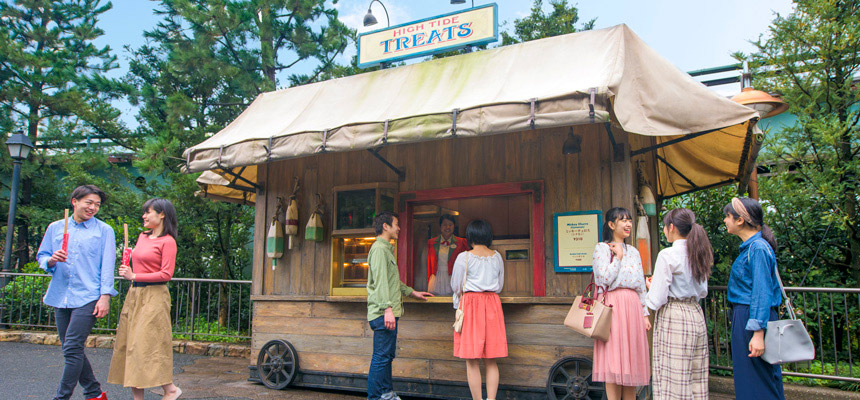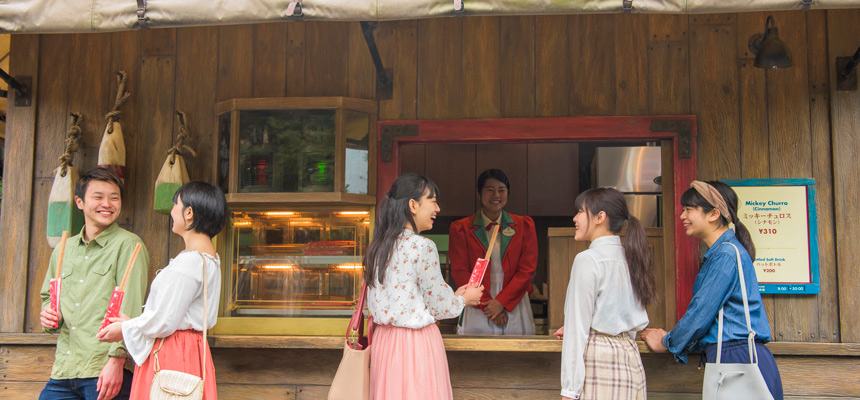 Churros and more.
[budget]
Daytime:1,200 yen or less、Nighttime:1,200 yen or less
A sweet snack to eat while walking to your next adventure

Long ago, an unusually high tide reached the hill where this food wagon is set up, which explains the name the villagers gave the wagon. The sweet treats served here will hit the spot while you're walking along the path above Cape Cod.
Information
Service Style
Wagon. Pay and receive your order at the cashier.
Map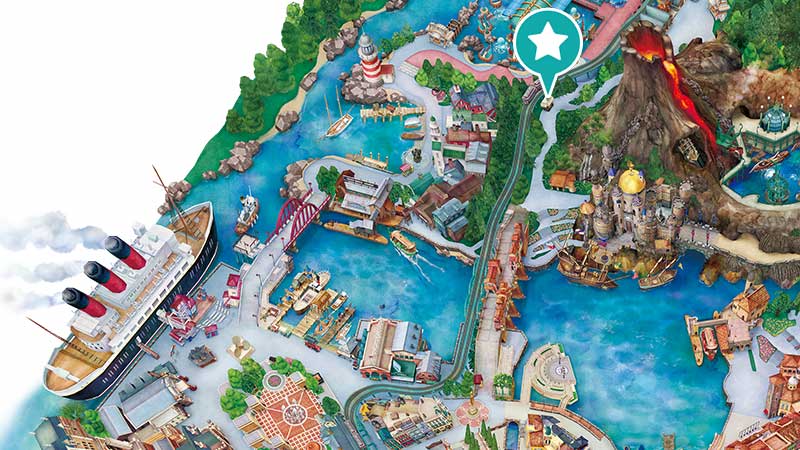 ​- Restaurant hours may differ from Park operating hours.
- May close depending on the weather, season or time period.