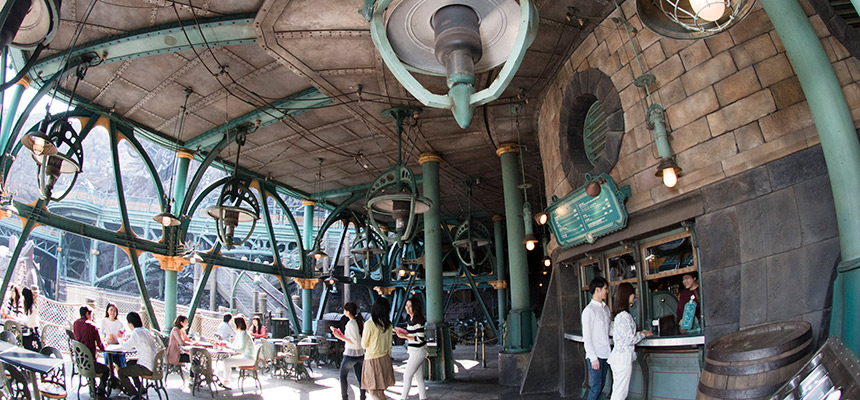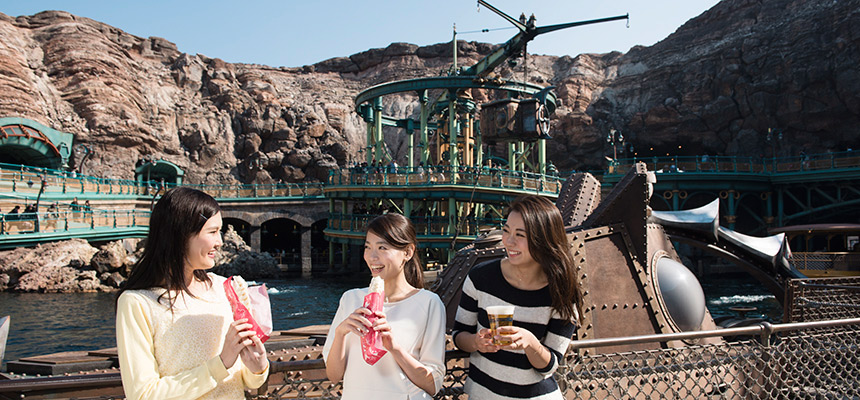 Snacks and more.
[budget]
Daytime:1,200 yen or less、Nighttime:1,200 yen or less
Enjoy a light meal with a view of the Nautilus

The diligent crew never stops working on Captain Nemo's submarine, the Nautilus, and this restaurant was built right across from the ship to accommodate these hard workers. When Mysterious Island is open to visitors, this restaurant serves Guests light meals and drinks. Why not enjoy the view of the unique Nautilus over some food and beverages?
Information
Service Style
Counter service. Place your order and pay, then pick up your order at the counter.

Dining Capacity
About 140 seats
Map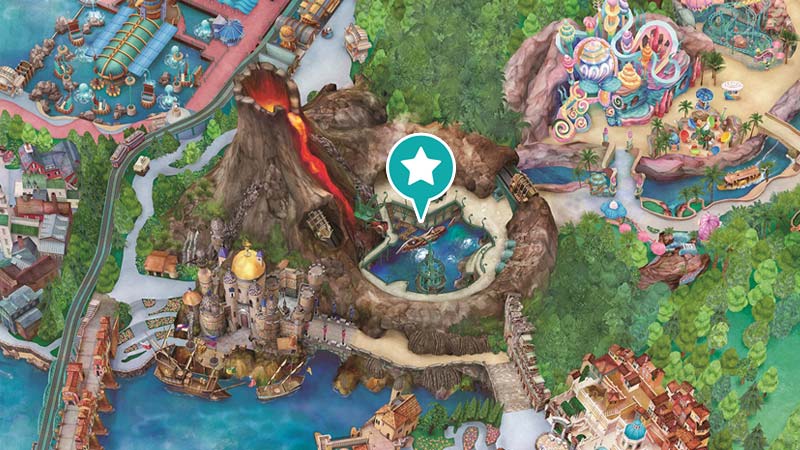 - Restaurant hours may differ from Park operating hours.
- May close depending on the weather, season or time period.