There is nothing registered.

Click on the "heart" to the right of the title on each page to bookmark it in your "Favorites."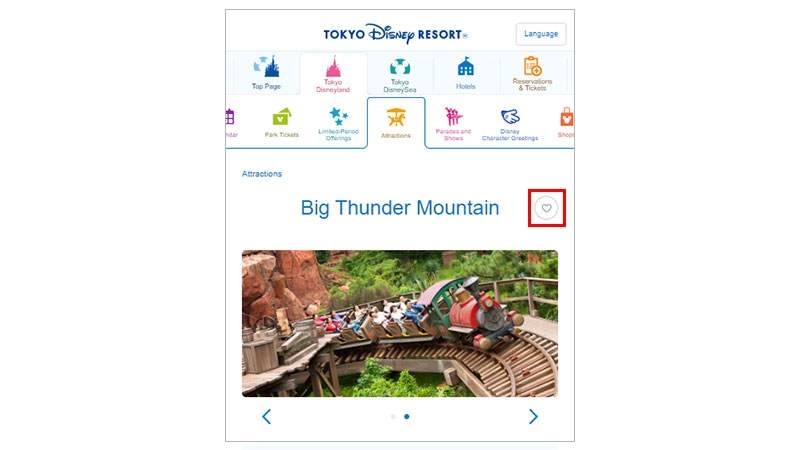 Keep a list of all the items you want to buy, the food you want to eat, and the attractions you want to experience, and use it to plan your visit beforehand or while you're at the Park.

Have a wonderful day out!
The page contents, available merchandise, and menus items are subject to change without notice after you register your "Favorites." Merchandise may be sold out or sales may be discontinued.
Your "Favorites" are saved on the computer or smartphone you used to bookmark them and are not automatically linked to other devices.
Please note that your "Favorites" may be deleted if you do not access the page for a certain amount of time.