Cape Cod Cook-Off (Show Dining Area)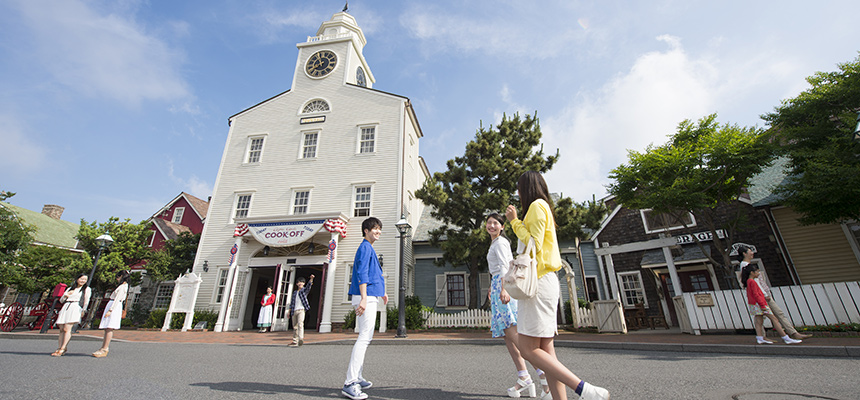 Hamburgers. Enjoy a show in one of the dining areas.
[Guest Services]
Meet the Disney Characters、Enjoy shows
[budget]
Daytime:1,000 yen or less、Nighttime:1,000 yen or less
Hosted by Coca-Cola (Japan) Company, Ltd.
It's the annual cook-off at the village! And the blue ribbon goes to…

Today is the village's annual cook-off, where locals gather to eat and decide whose recipes are best. The competition venue is at the Town Hall, a landmark with a white clock tower. Come try the winning dish!
A show is presented in one of the dining areas.
My Friend Duffy," is presented in one of the dining areas is in two parts. This a fun show with singing and dancing is in two parts. One tells how Duffy's friend ShellieMay came to be. And the other tells of how their new friend, Gelatoni, came to Cape Cod and met Minnie Mouse and ShellieMay. You can watch the show while enjoying soup, hamburgers, sweets and other dishes.

- To view this show, first order your food and drinks, then wait with your entire party at the entrance to the dining area. A Cast Member will show you to a table. Please understand that you cannot choose where to be seated.

- So that everyone can see the show, your stay in the dining area may be limited. Please contact a Cast Member for details.
'- Please refrain from changing your seat during the performance.

- Admission to the dining area will end when capacity is reached.
Information
Service Style
Counter service. Place your order and pay, then pick up your order at the counter.

Dining Capacity
About 910 seats
Map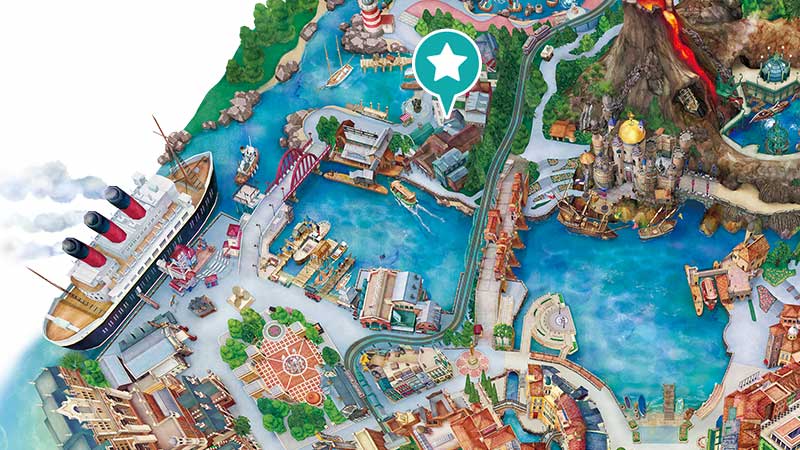 - Restaurant hours may differ from Park operating hours.
- May close depending on the weather, season or time period.