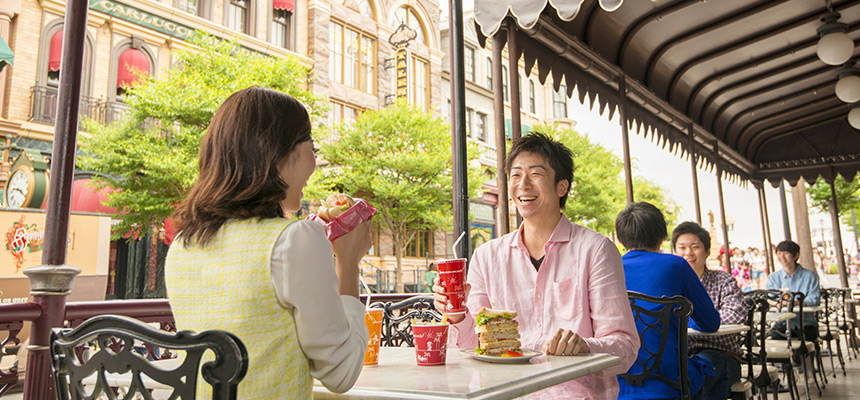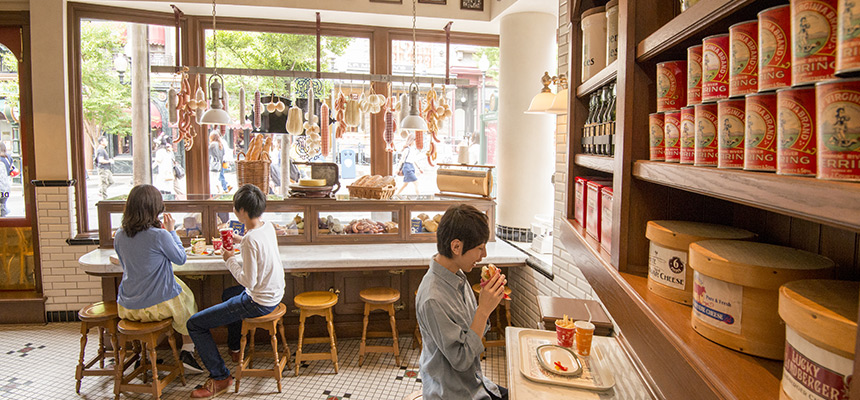 Sandwiches.
[budget]
Daytime:1,000 yen or less、Nighttime:1,000 yen or less
New Yorkers love delicatessens like this one

Located in the theater district of American Waterfront, this deli is popular not just with theatergoers, but also with the musicians and other performers. It's been so popular that when more dining space was needed, the photography studio and the tailor shop next door let the deli use their shops. Each dining area has kept the ambience of the former shop.
Information
Service Style
Counter service. Place your order and pay, then pick up your order at the counter.

Dining Capacity
About 560 seats
Map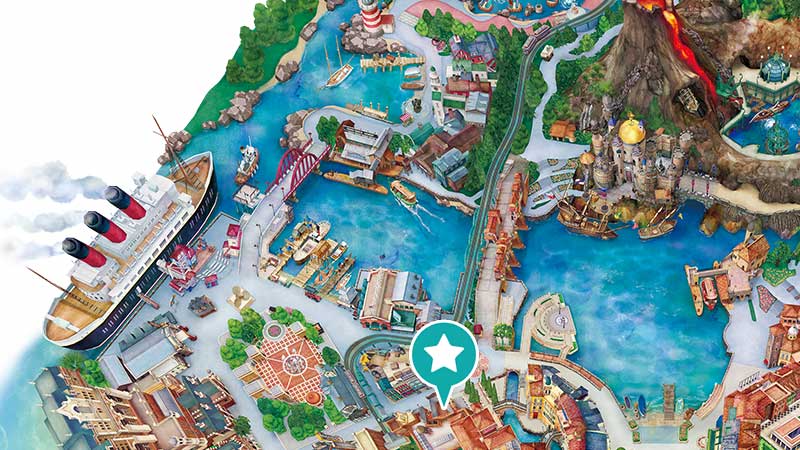 - Restaurant hours may differ from Park operating hours.
- May close depending on the weather, season or time period.