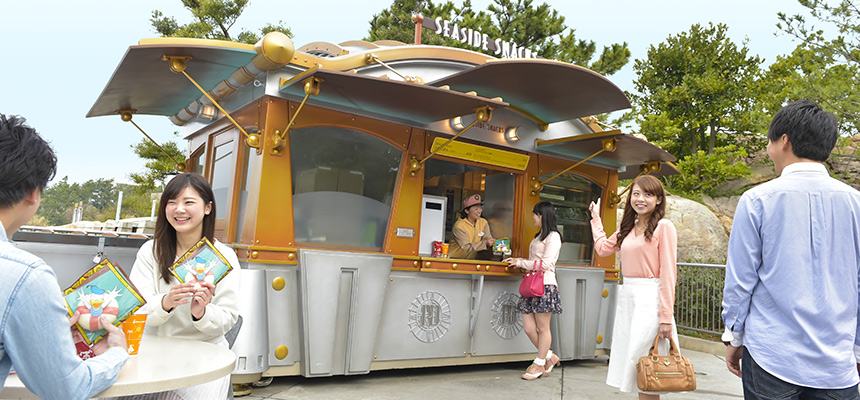 Ukiwah Bun
[budget]
Daytime:1,000 yen or less、Nighttime:1,000 yen or less
What's the favorite snack of the scientists here?

Scientists from around world gather in Port Discovery. This food wagon has been set up for hungry visitors. The savory snack served here comes in an innovative shape that's just right for enjoying as you stroll around this futuristic marina.
Information
Service Style
Wagon. Pay and receive your order at the cashier.

Dining Capacity
About 30 seats
Map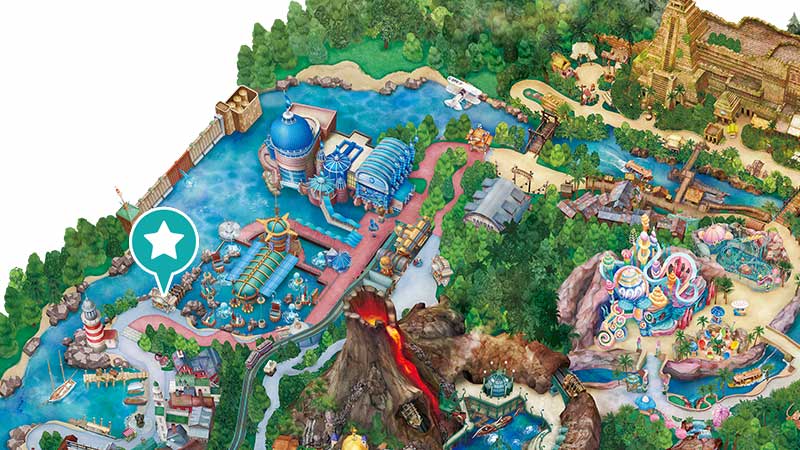 - Restaurant hours may differ from Park operating hours.
- May close depending on the weather, season or time period.