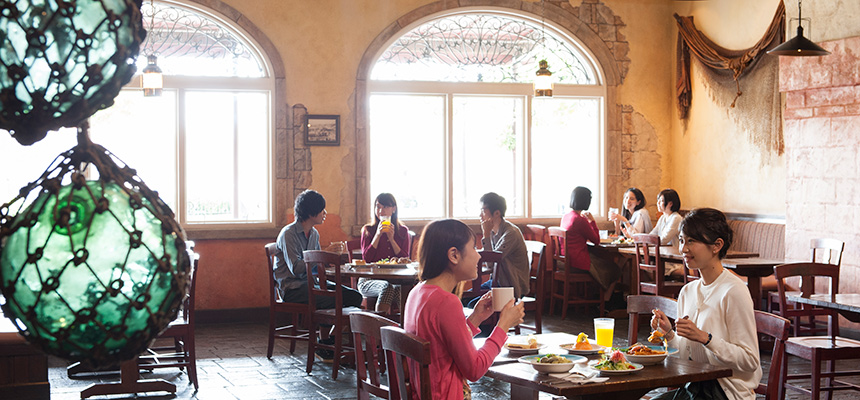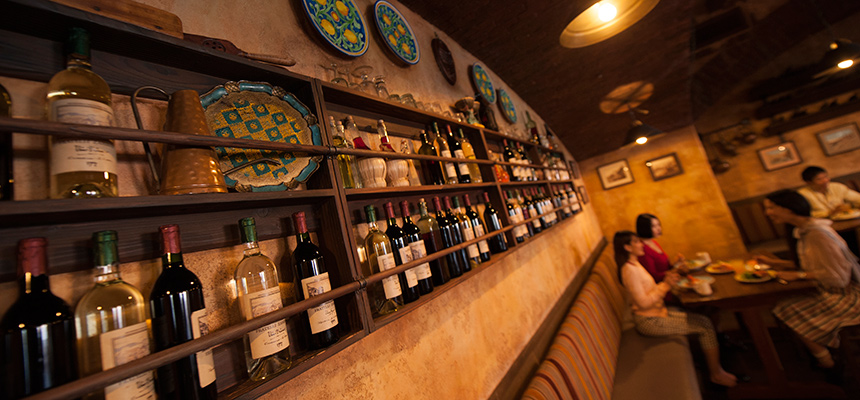 Pasta, rotisserie chicken, and more.
[Guest Services]
Children's menus available、Special Dietary Menus available
[budget]
Daytime:From 1,200 yen to 2,200 yen、Nighttime:From 1,200 yen to 2,200 yen
Hosted by UCC Ueshima Coffee Co., Ltd.
A Mediterranean restaurant popular with the village fishermen
Although it started out as a small trattoria, Cafe Portofino expanded its dining area into the fish net- and sail-making shop next door to accommodate the increasing number of visitors. Enjoy the ambience of a rustic fishing village as you dine.
Information
Service Style
Buffeteria service. Place your choices on a tray, and after paying, you will be seated.

Dining Capacity
About 570 seats
Map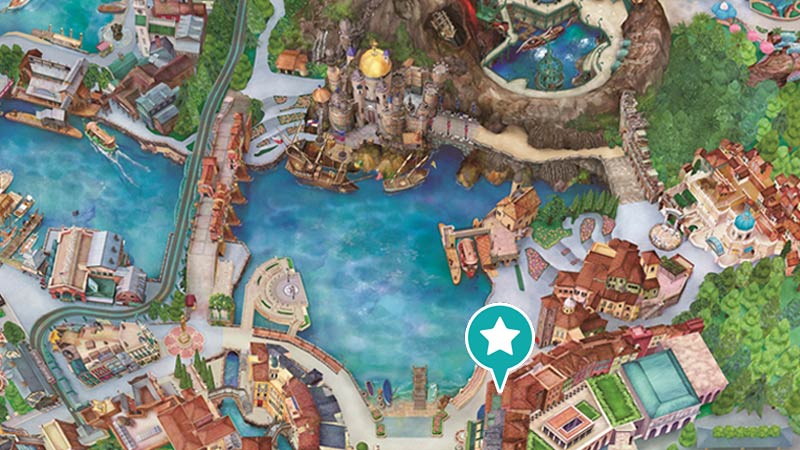 - Restaurant hours may differ from Park operating hours.
- May close depending on the weather, season or time period.