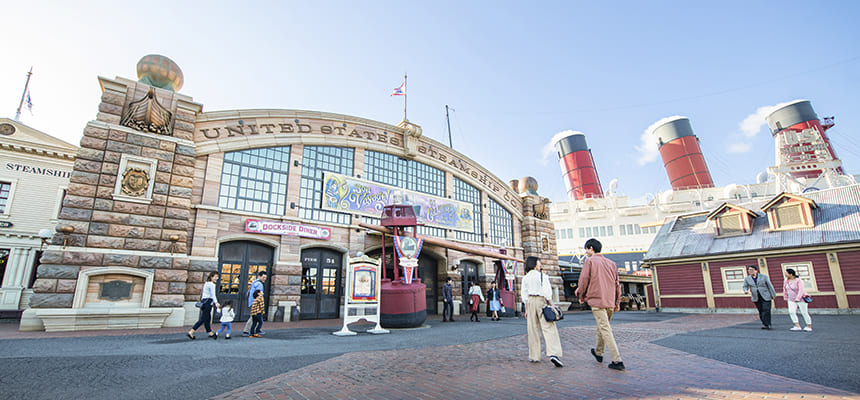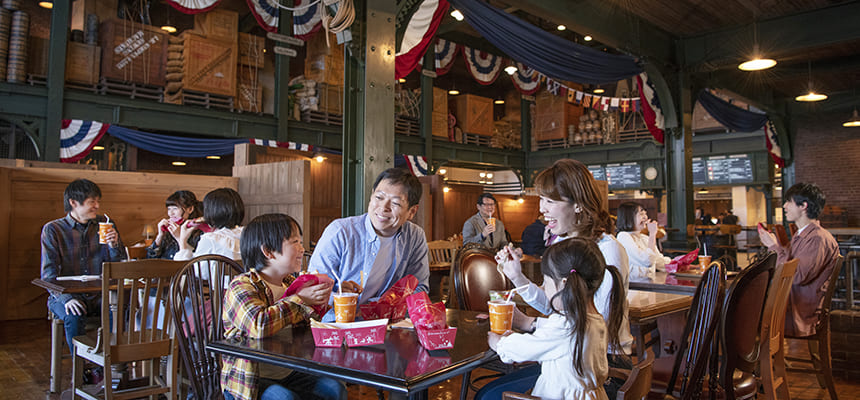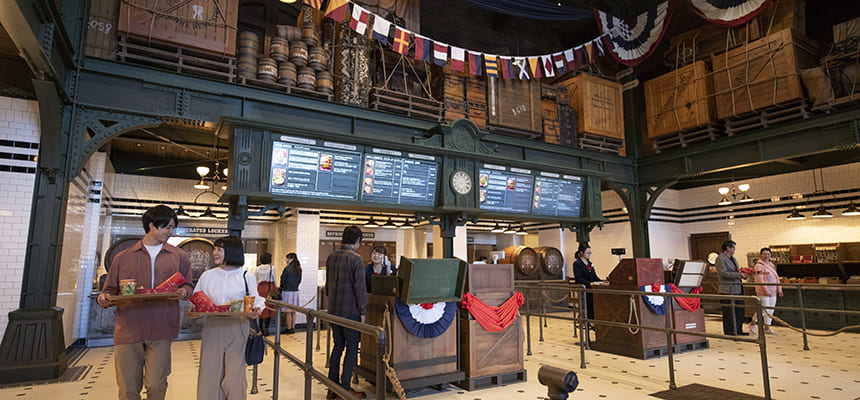 Sandwiches and fried chicken.
Price Range
Daytime:1,200 yen or less、Nighttime:1,200 yen or less
Hosted by Yamazaki Baking Co., Ltd.
This counter-service restaurant, housed in a cargo warehouse near the S.S. Columbia dock, caters to passengers waiting to board the luxury ocean liner, as well as the townspeople and harbor workers.
Other Information
Service Style
Counter service. Place your order and pay, then pick up your order at the counter.

Dining Capacity
About 470 seats
Location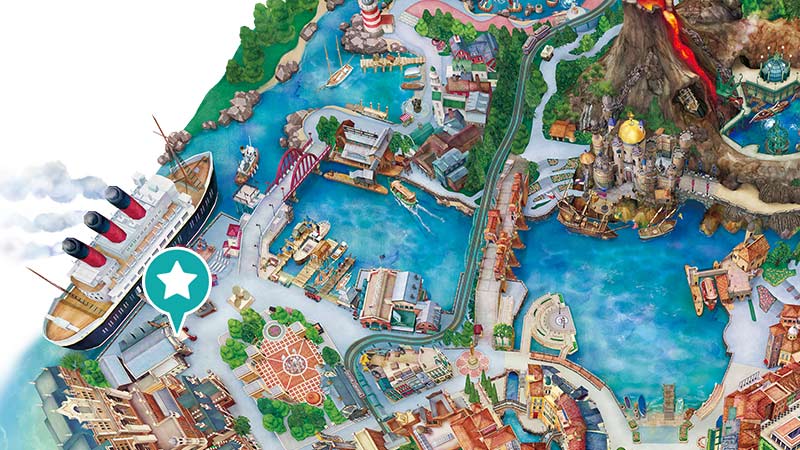 - Restaurant hours may differ from Park operating hours.
- May close depending on the weather, season or time period.