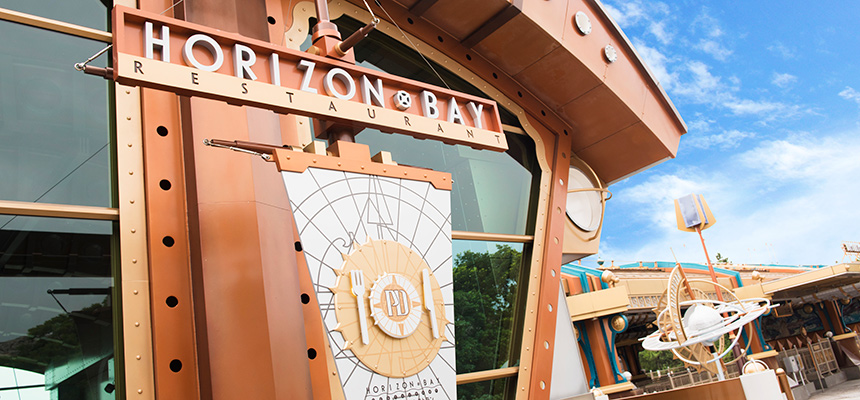 Priority Seating
Grilled beef and other dishes.
[Guest Services]
Children's menus available, Special Dietary Menus available
[budget]
Daytime:From 1,200 yen to 2,200 yen、Nighttime:From 1,200 yen to 2,200 yen
Enjoy a meal to the sound of lapping waves and ocean breezes

In a futuristic marina beyond the horizons of time, visitors are welcome at this restaurant located in a renovated yacht club. Tempting aromas from the open kitchen will whet your appetite. Enjoy a meal in the bright and spacious dining area with the pleasant sound of the wind and waves in the background.
Information
Service Style
Buffeteria service. Place your choices on a tray, and after paying, you will be seated.

Dining Capacity
About 500 seats (including the Disney Character Dining area and the terrace seating)
Map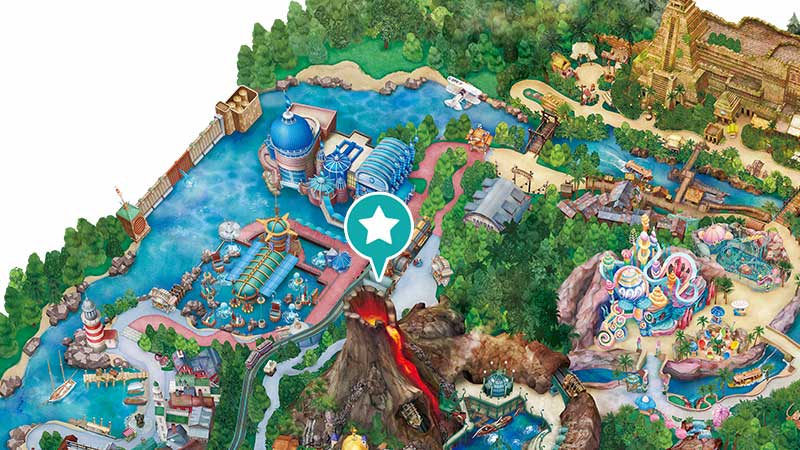 - Restaurant hours may differ from Park operating hours.
- May close depending on the weather, season or time period.