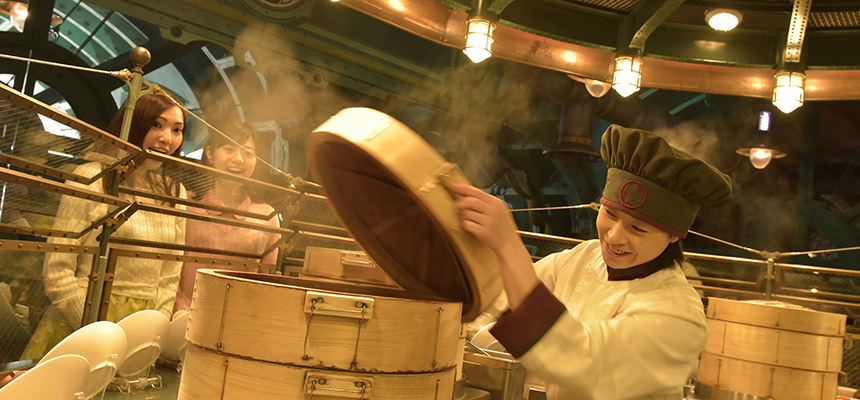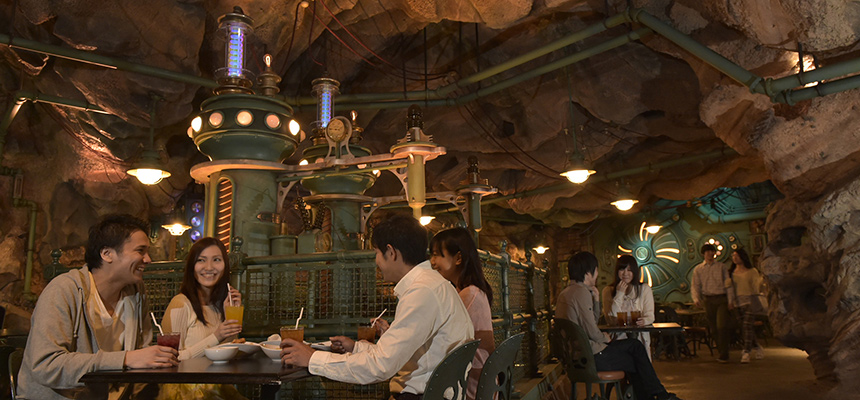 Chinese dishes such as fried rice, dim sum, and more
[Guest Services]
Children's menus available、Special Dietary Menus available
[budget]
Daytime:From 1,200 yen to 2,200 yen、Nighttime:From 1,200 yen to 2,200 yen
Captain Nemo's favorite Chinese dishes

Inside a cavern in Mysterious Island, is the geothermal power station providing energy for Captain Nemo's scientific base. This buffeteria uses energy from the power station, and serves Nemo's hard working crew. And now, visitors to Mysterious Island can also enjoy a hearty meal here. The restaurant setting is unique, but the food's the real thing!
Information
Service Style
Buffeteria service. Place your choices on a tray, and after paying, you will be seated.

Dining Capacity
About 610 seats
Map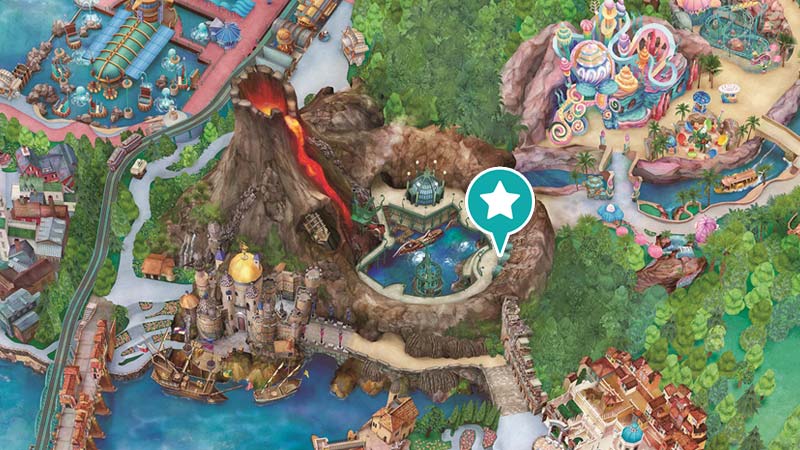 - Restaurant hours may differ from Park operating hours.
- May close depending on the weather, season or time period.