Cape Cod Cook-Off
Entertainment programs will be suspended until further notice.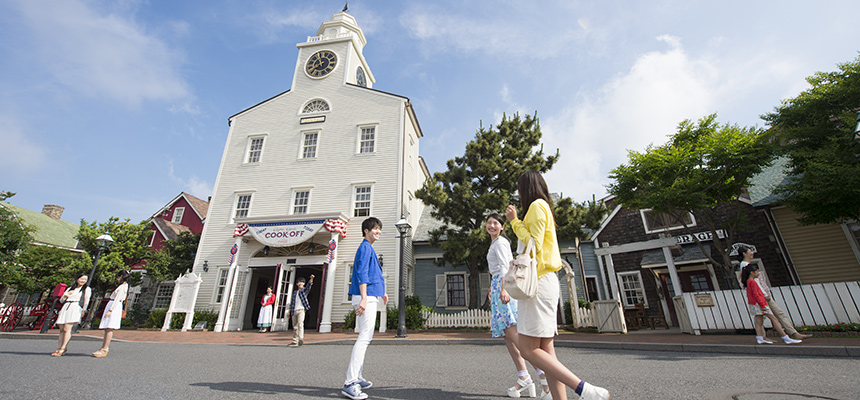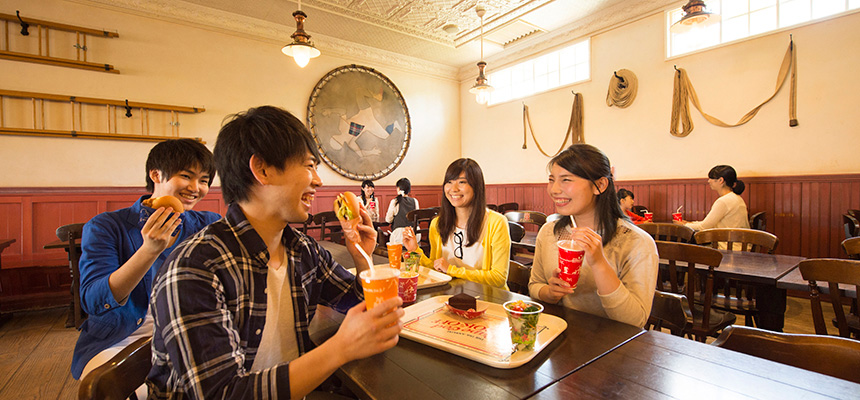 Standby Pass required
Hamburgers and more.
[budget]
Daytime:From 1,200 yen to 2,200 yen、Nighttime:From 1,200 yen to 2,200 yen
Hosted by Coca-Cola (Japan) Company, Ltd.
It's the annual cook-off at the village! And the blue ribbon goes to…

Today is the village's annual cook-off, where locals gather to eat and decide whose recipes are best. The competition venue is at the Town Hall, a landmark with a white clock tower. Come try the winning dish!
About Standby Pass
To enter this restaurant, you may be required to obtain a Standby Pass through the Tokyo Disney Resort App. A Standby Pass can be obtained through the app after entering the Park.
Information
Service Style
Counter service. Place your order and pay, then pick up your order at the counter.

Dining Capacity
About 860 seats
Map
- Restaurant hours may differ from Park operating hours.
- May close depending on the weather, season or time period.