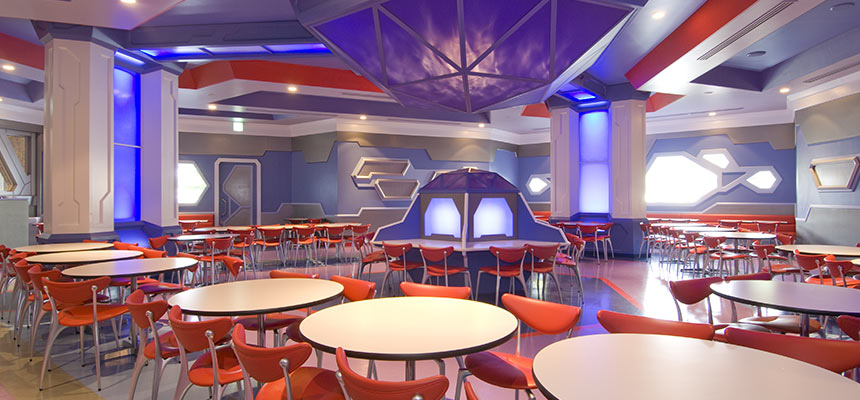 Hamburgers and more.
[budget]
Daytime:1,200 yen or less、Nighttime:1,200 yen or less
Hosted by Coca-Cola (Japan) Company, Ltd.
A spacious restaurant themed to the near-future

This counter-service restaurant offers hamburgers and other selections. Enjoy your meal in one of the most spacious dining areas in the Park with lots of indoor seating or at the covered outdoor terrace.
Information
Service Style
Counter service. Place your order and pay, then pick up your order at the counter.

Dining Capacity
About 1,540 seats
Map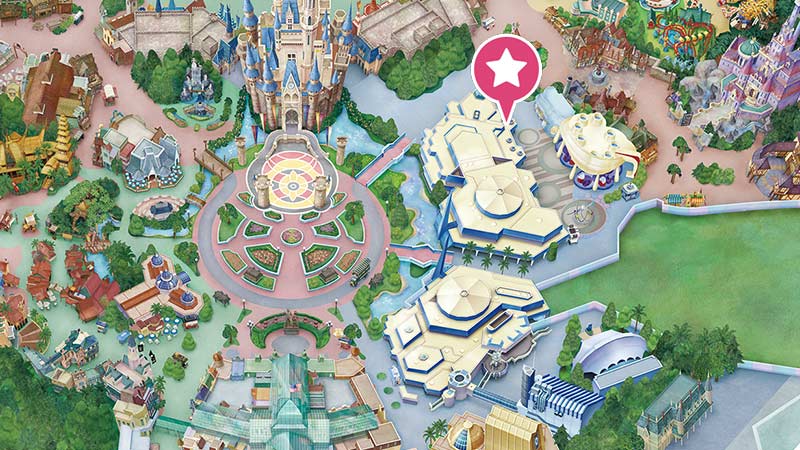 - Restaurant hours may differ from Park operating hours.
- May close depending on the weather, season or time period.