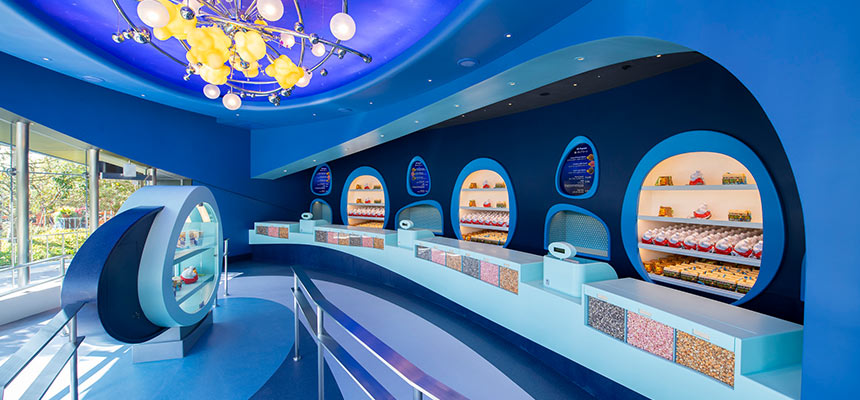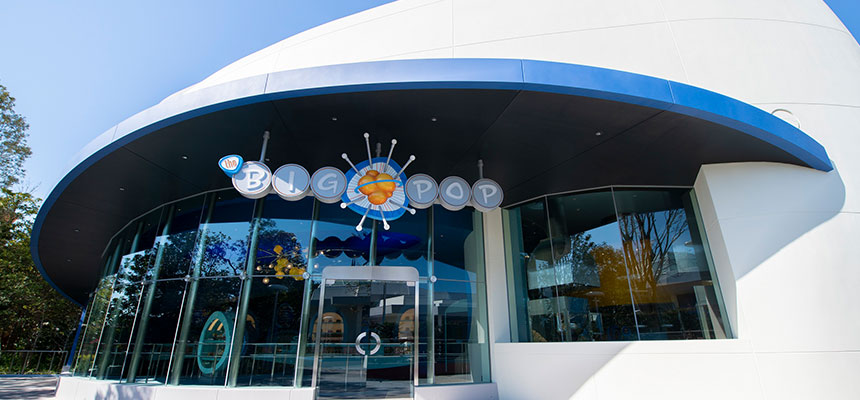 BB Popcorn and popcorn buckets.
Price Range
Daytime: 1,200 yen or less, Nighttime: 1,200 yen or less
Popcorn specialty shop themed to outer space

In this specialty shop, a huge popcorn chandelier hangs from the starry ceiling and large windows give views of the kitchen where the popcorn is being made. Mix and match a variety of popcorn flavors, including Cookie Cream only available here.
Information
Service Style
Counter service. Place your order and pay, then pick up your order at the counter.
Map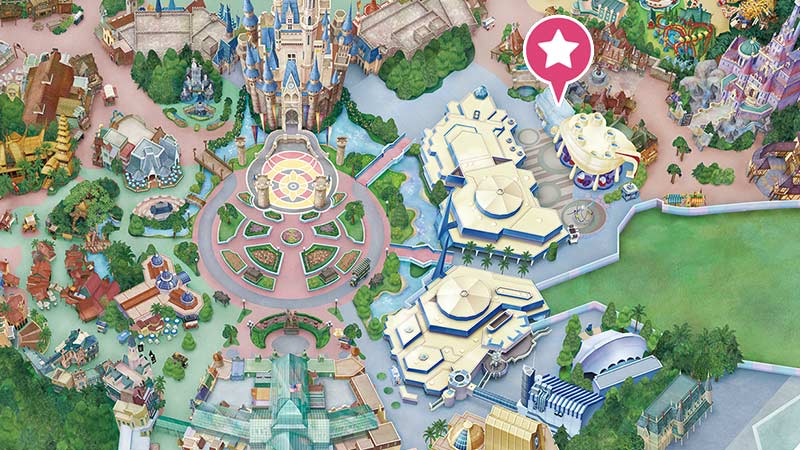 - Restaurant hours may differ from Park operating hours.
- May close depending on the weather, season or time period.