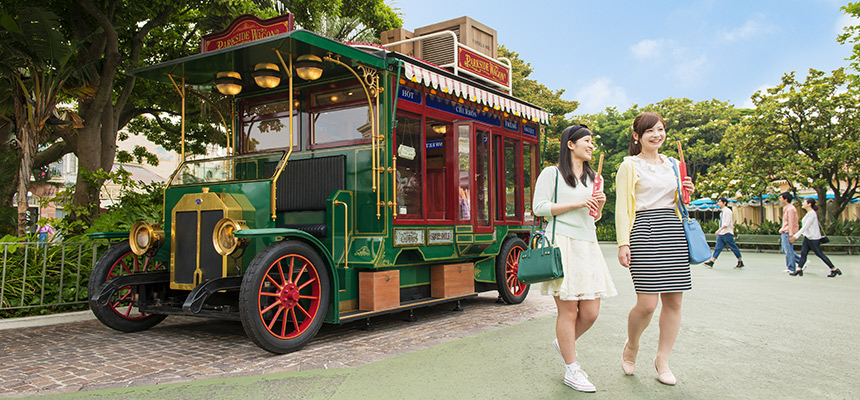 Churros.
[budget]
Daytime:1,200 yen or less、Nighttime:1,200 yen or less
A red truck with freshly made churros

This delivery truck once brought food to hungry explorers deep in the wilds. But I think you'll agree this truck is far too pretty to be wasted on rocky roads and far off settlements. It's much more suited to its current location, parked by a clearing in all its bright and shiny glory. Come order a delicious churro!
Information
Service Style
Wagon. Pay and receive your order at the cashier.
Map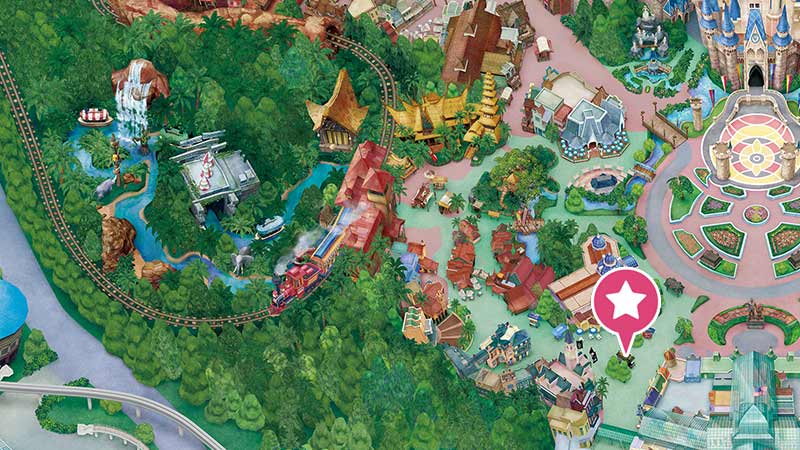 - Restaurant hours may differ from Park operating hours.
- May close depending on the weather, season or time period.