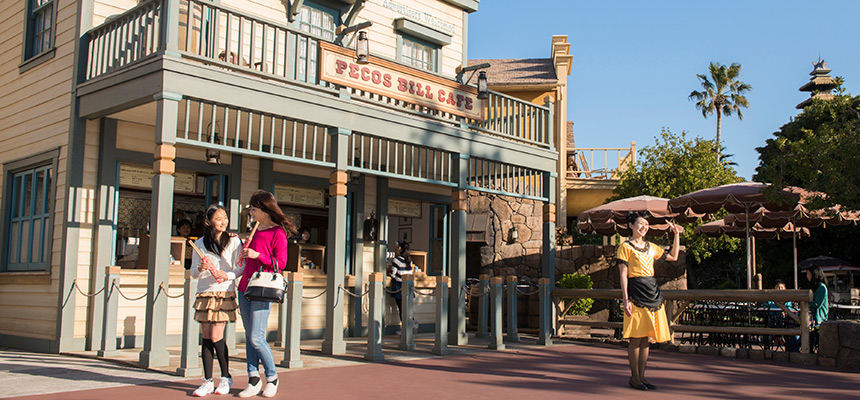 Churros and more.
[budget]
Daytime:1,200 yen or less、Nighttime:1,200 yen or less
Named for the legendary cowboy

The menu here is as robust as Pecos Bill, the man said to have dug the mighty Rio Grande river. Feeling a little peckish? Enjoy some snacks from this counter service restaurant. Outdoor seating is available for all you fresh-air loving cowboys!
Information
Service Style
Counter service. Place your order and pay, then pick up your order at the counter.

Dining Capacity
About 60 seats
Map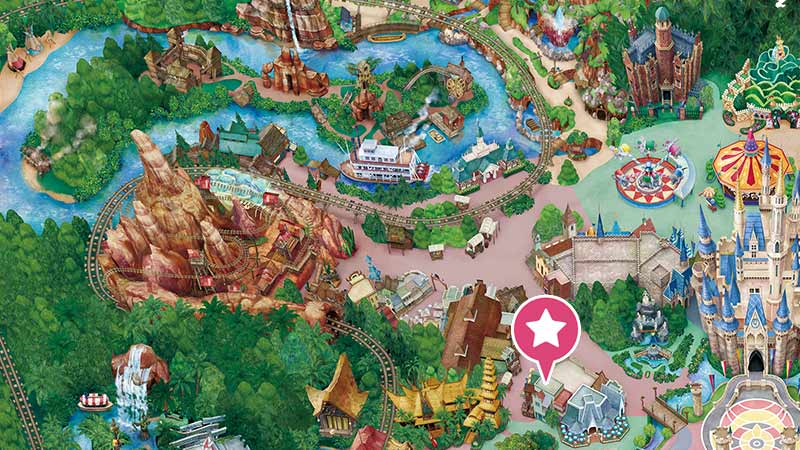 - Restaurant hours may differ from Park operating hours.
- May close depending on the weather, season or time period.