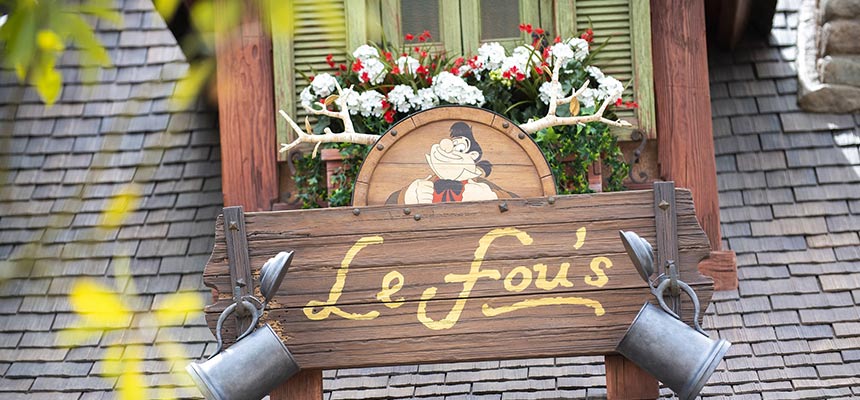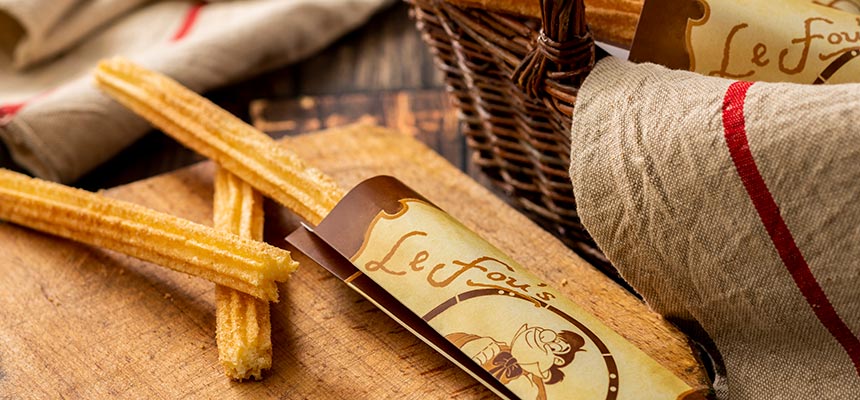 Churros.
Price Range
Daytime: 1,200 yen or less, Nighttime: 1,200 yen or less
Gaston's sidekick LeFou's snack shop

This counter-service snack shop is run by Gaston's devoted sidekick, LeFou.
Here you can enjoy apple-caramel churros, available for the first time at the Park.
Information
Service Style
Counter service. Place your order and pay, then pick up your order at the counter.

Dining Capacity
No seating
Map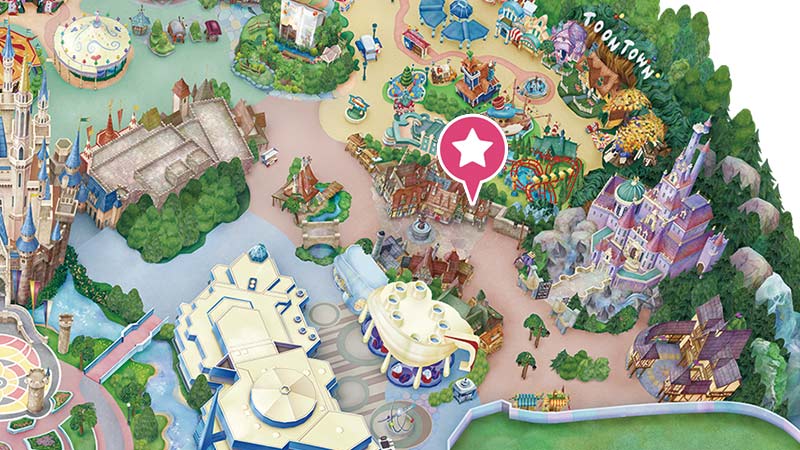 - Restaurant hours may differ from Park operating hours.
- May close depending on the weather, season or time period.