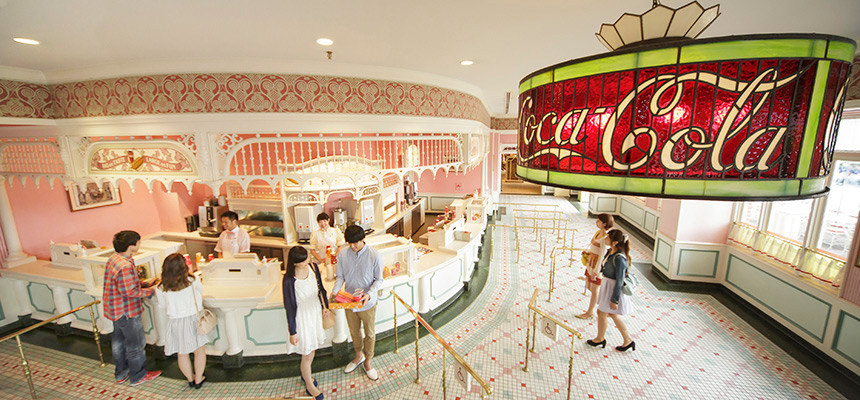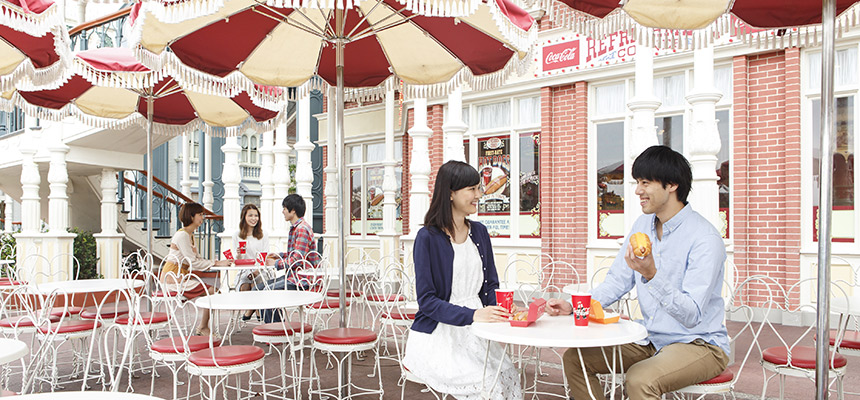 Hot dogs and more.
[budget]
Daytime:1,200 yen or less、Nighttime:1,200 yen or less
Hosted by Coca-Cola (Japan) Company, Ltd.
An American classic
This open cafe-style shop facing the Plaza is open, clean, and white with bright red accents. The shop recalls old-fashioned America. Come enjoy that all-American favorite, a tasty hot dog!
Information
Service Style
Counter service. Place your order and pay, then pick up your order at the counter.

Dining Capacity
About 170 seats
Map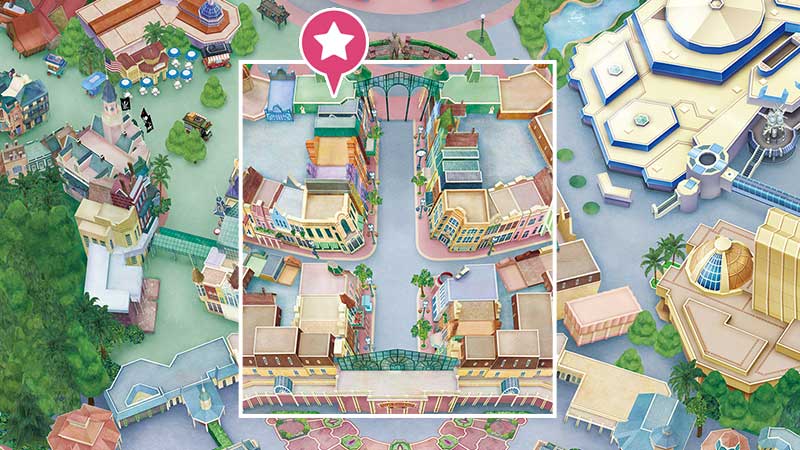 - Restaurant hours may differ from Park operating hours.
- May close depending on the weather, season or time period.