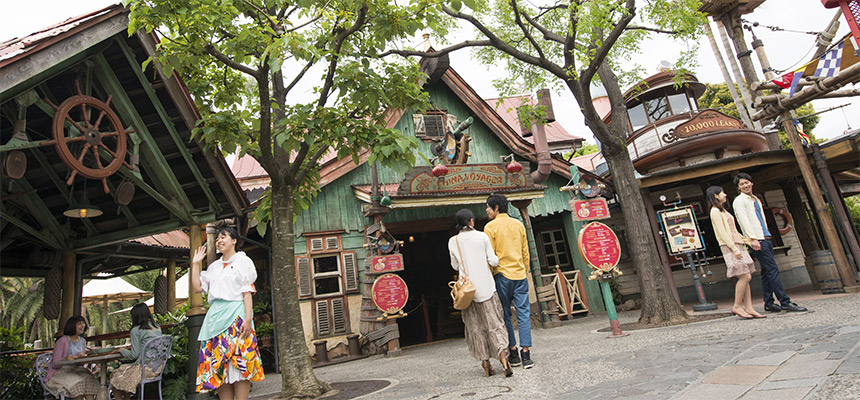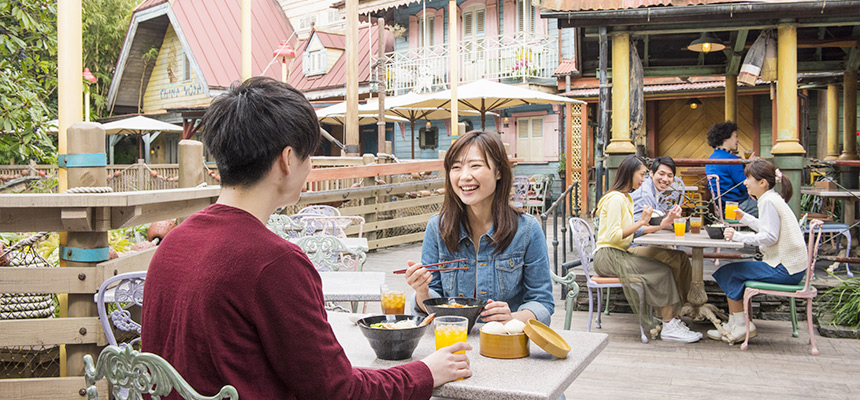 Chinese-style noodles.
[budget]
Daytime:1,200 yen to 2,200 yen、Nighttime:1,200 yen to 2,200 yen
Secret recipes coveted even by the pirates

It is said this converted boat house is run by the grandson of a Chinese man who worked as a cook on a pirate ship. His memory lives on in the restaurant name and the tasty noodle dishes.
Information
Service Style
Counter service. Place your order and pay, then pick up your order at the counter.

Dining Capacity
About 270 seats
Map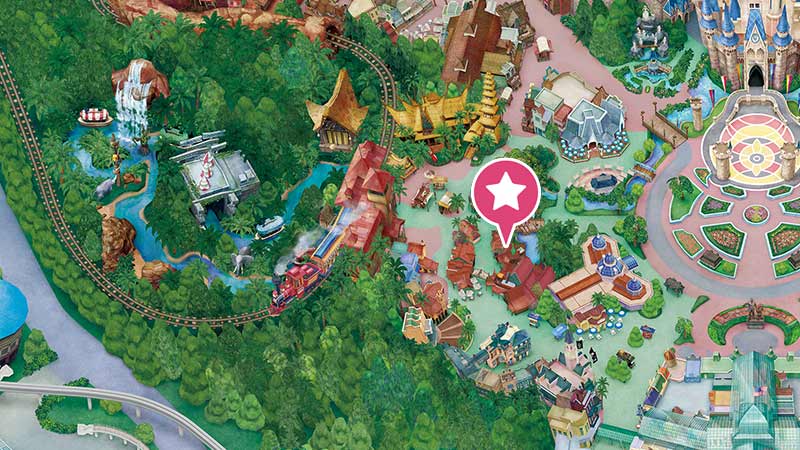 - Restaurant hours may differ from Park operating hours.
- May close depending on the weather, season or time period.