Carriage House Refreshments
Closes temporarily from April 1, 2018 to January 2, 2020.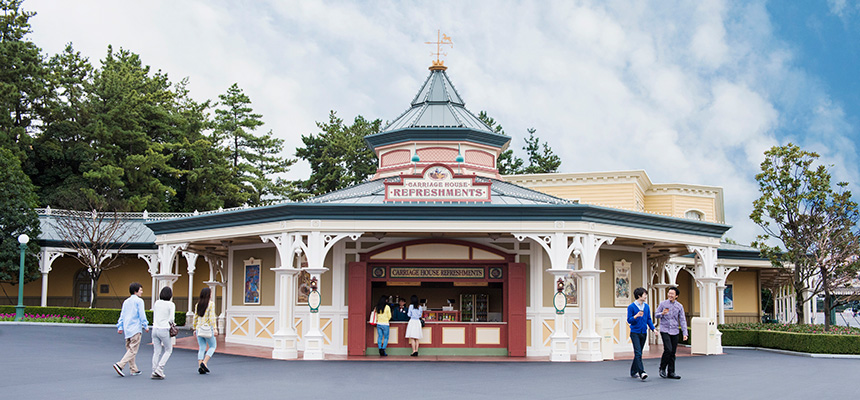 Snack for takeout
[budget]
Daytime:1,000 yen or less、Nighttime:1,000 yen or less
A variety of snacks, soft drinks and other refreshments are available for take-out at this counter. Located between Guest Parking and the Tokyo Disneyland Park Main Entrance, it's also a convenient place to pick up some snacks for your trip home.
Information
Service Style
Wagon. Pay and receive your order at the cashier.
Map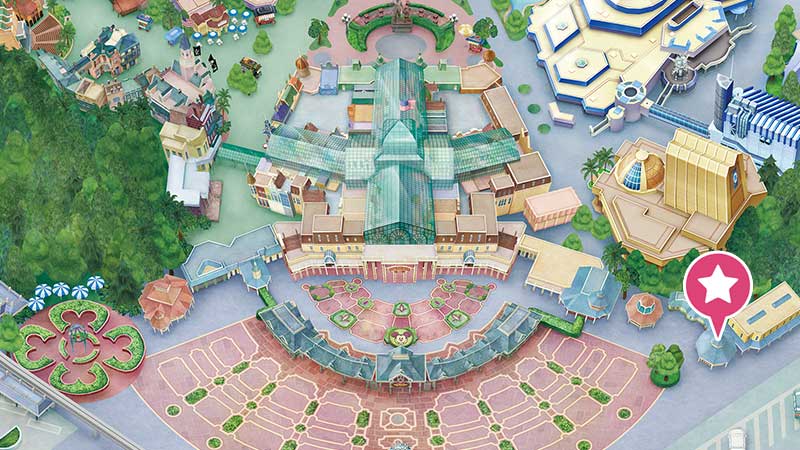 - Restaurant hours may differ from Park operating hours.
- May close depending on the weather, season or time period.