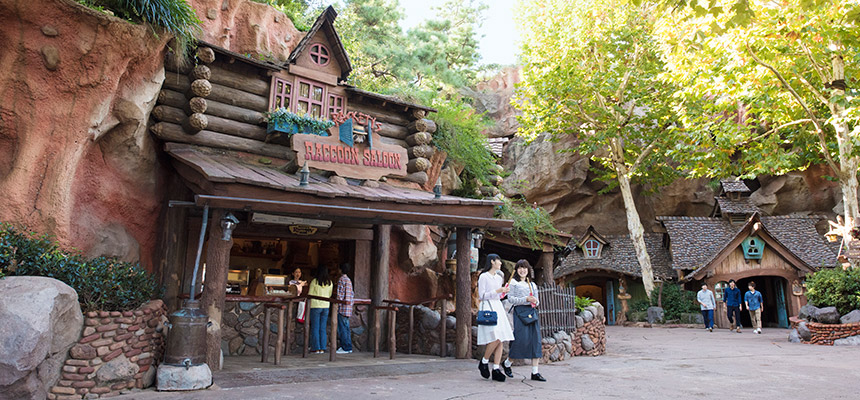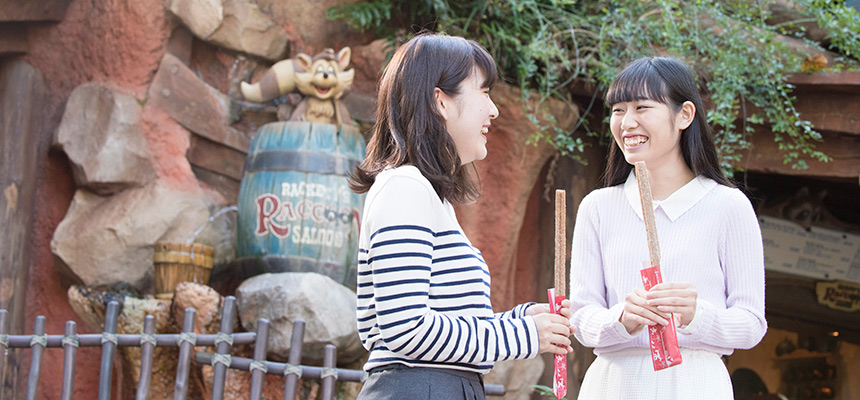 Snacks and more.
[budget]
Daytime:1,200 yen or less、Nighttime:1,200 yen or less
The story goes that Rackety the raccoon, once a moonshine maker, had a brewing accident when his still exploded causing the dam to break and flood the area, thus the name Splash Mountain. After that experience, he gave up moonshine and now serves Guests soft drinks and snacks.
Information
Service Style
Counter service. Place your order and pay, then pick up your order at the counter.
Map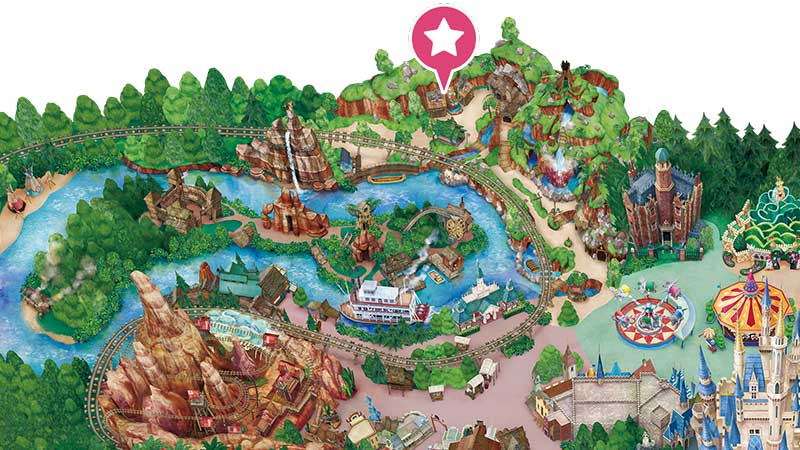 - Restaurant hours may differ from Park operating hours.
- May close depending on the weather, season or time period.