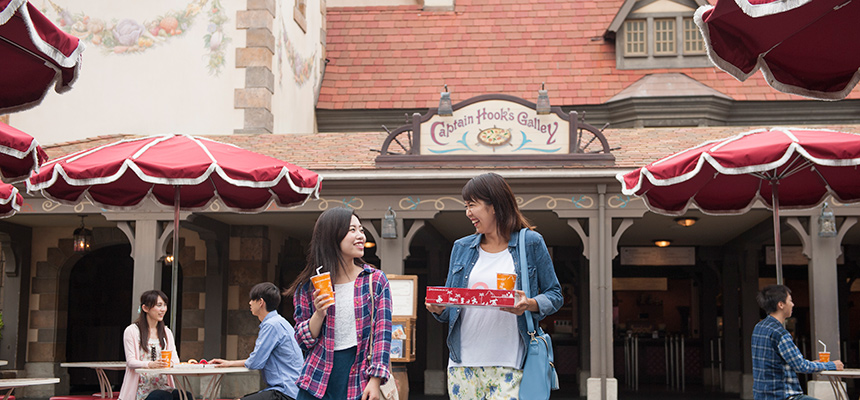 Pizzas.
[budget]
Daytime:1,200 yen or less、Nighttime:1,200 yen or less
Captain Hook's favorite!? Piping hot pizza!

Enjoy a slice of piping hot pizza and a refreshing beverage at this restaurant, named for Peter Pan's arch-nemesis, Captain Hook.
Who's that in the galley cooking the pizza? Could it be Captain Hook's sidekick, Mr. Smee!?
Information
Service Style
Counter service. Place your order and pay, then pick up your order at the counter.

Dining Capacity
About 230 seats
Map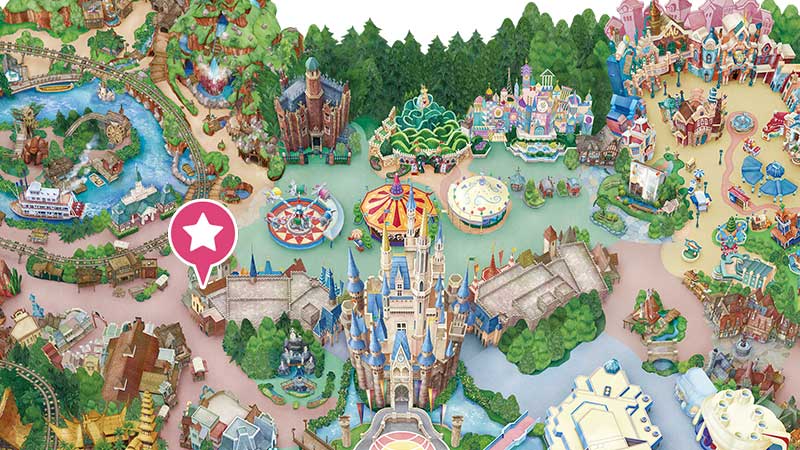 - Restaurant hours may differ from Park operating hours.
- May close depending on the weather, season or time period.