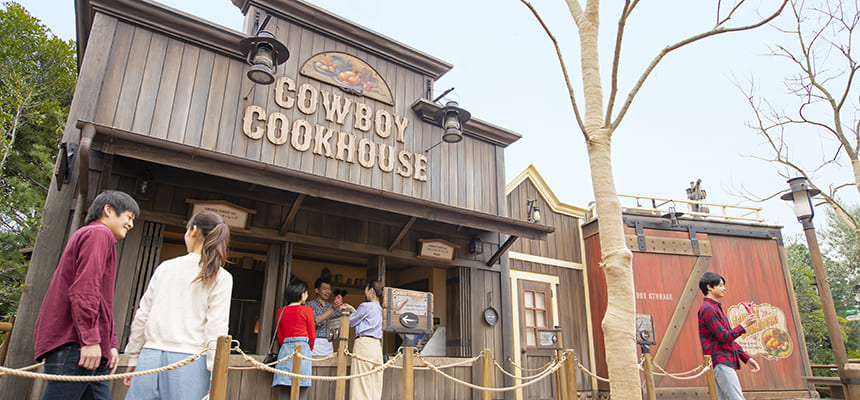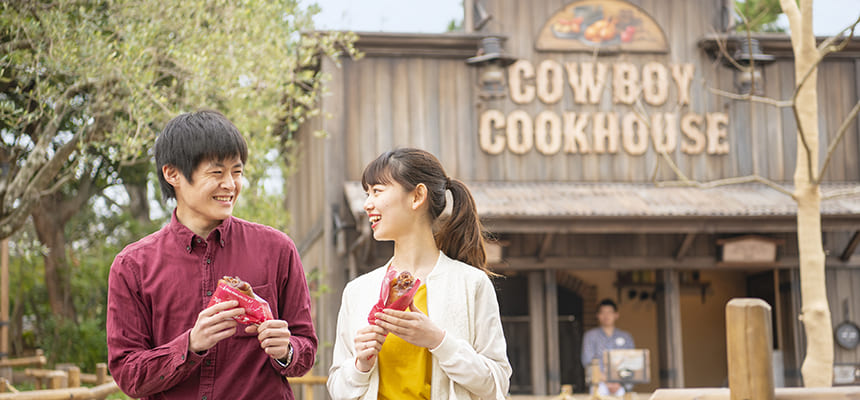 Menu items to enjoy on the go.
[Price Range]
Daytime: 1,200 yen or less, Nighttime: 1,200 yen or less
Chow down like a cowboy!

In the days of the old west frontier, folk dreaming of striking gold made their way to this land. One enterprising fellow started serving them tasty turkey legs out of a simple shack. His food became popular with cowboys and settlers from miles around, and as his business grew, so did his shack! Even today, lots of hungry pioneers stop by to try his famous cooking.
Information
Service Style
Counter service. Place your order and pay, then pick up your order at the counter.
Map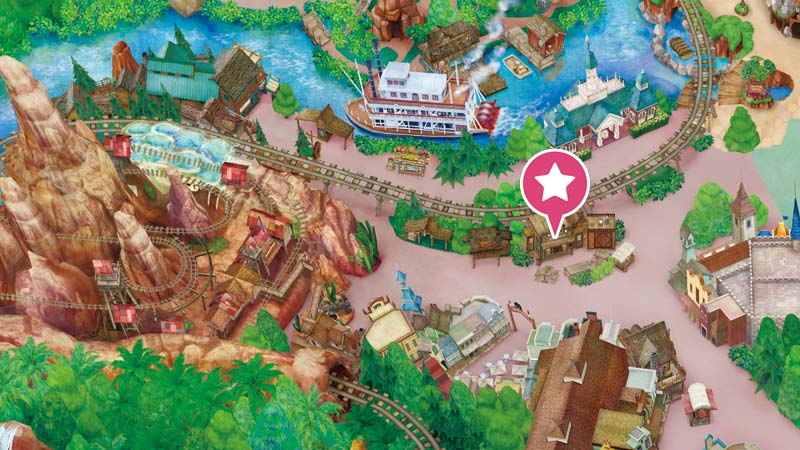 - Restaurant hours may differ from Park operating hours.
- May close depending on the weather, season or time period.