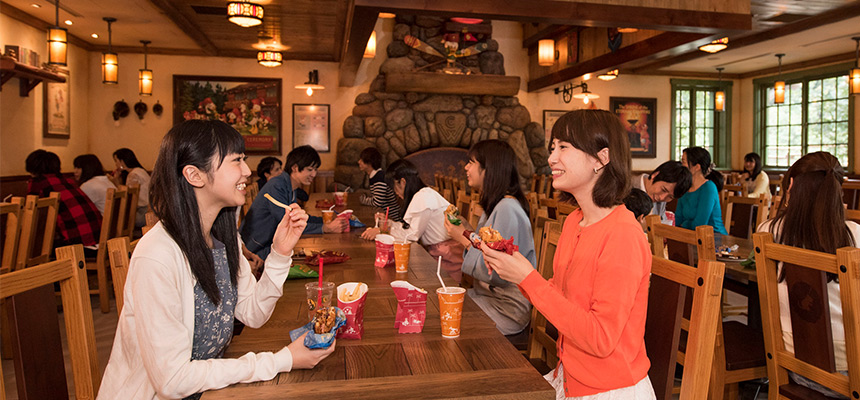 Sandwiches and seasonal dishes.
[budget]
Daytime:1,200 yen or less、Nighttime:1,200 yen or less
Presented by: J:COM
Discover the fun of a wilderness camp on the Rivers of America

Enjoy dining with an expansive view of the Rivers of America! Try one of the waffle sandwiches, an onigiri sandwich or a smoked turkey leg.
Information
Service Style
Counter service. Place your order and pay, then pick up your order at the counter.

Dining Capacity
About 440 seats
Map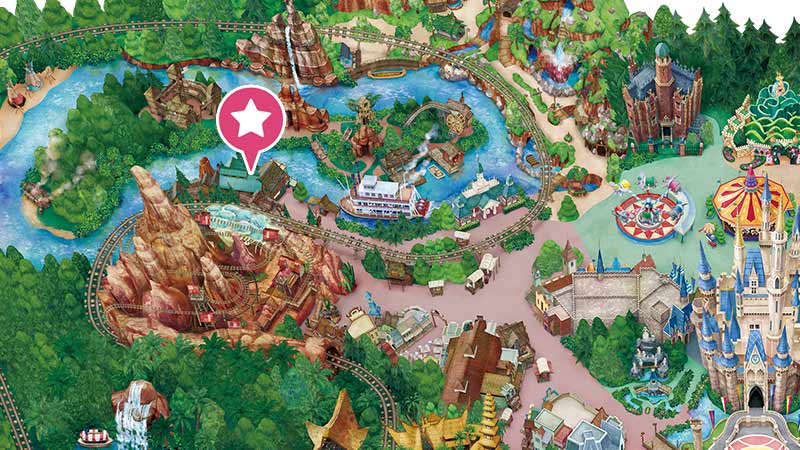 - Restaurant hours may differ from Park operating hours.
- May close depending on the weather, season or time period.