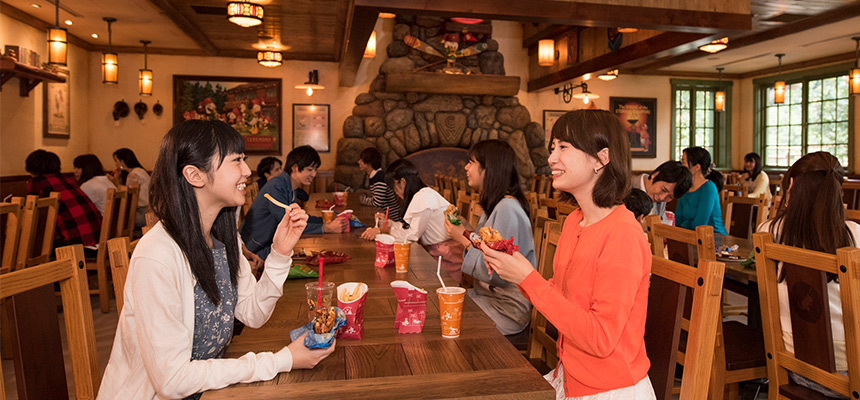 Waffle sandwiches, smoked turkey legs and more.
[budget]
Daytime:1,000 yen or less、Nighttime:1,000 yen or less
Presented by: J:COM
Discover the fun of a wilderness camp on the Rivers of America

Try one of the waffle sandwiches, or a dessert inspired by the classic camping treat, s'mores.
Information
Service Style
Counter service. Place your order and pay, then pick up your order at the counter.

Dining Capacity
About 440 seats
Map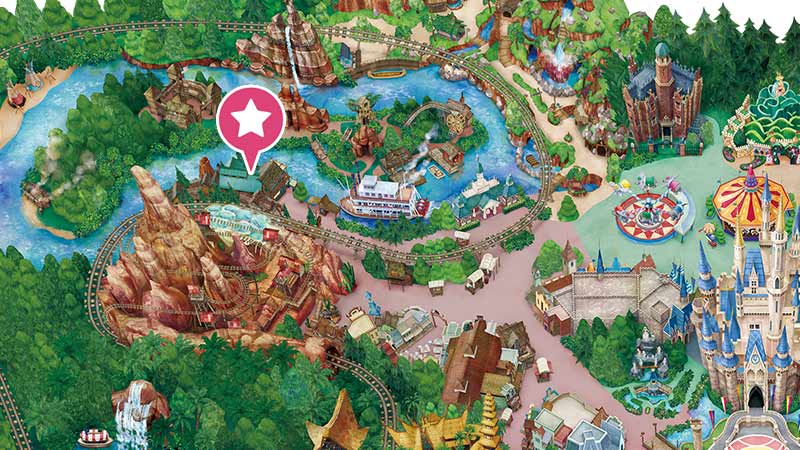 - Restaurant hours may differ from Park operating hours.
- May close depending on the weather, season or time period.