Monsters, Inc. Ride & Go Seek!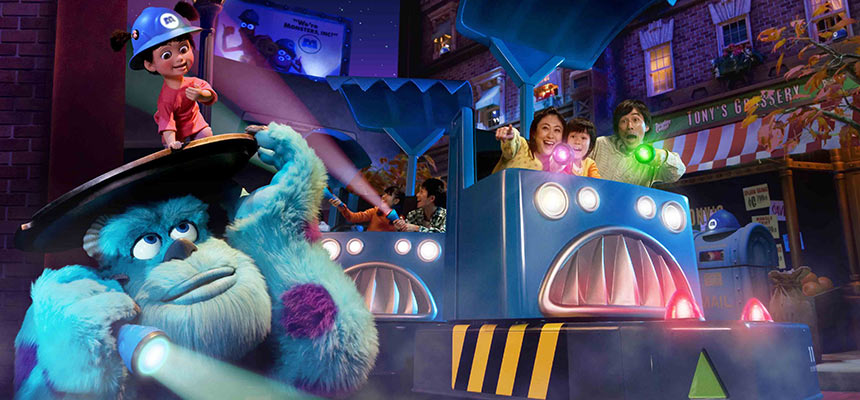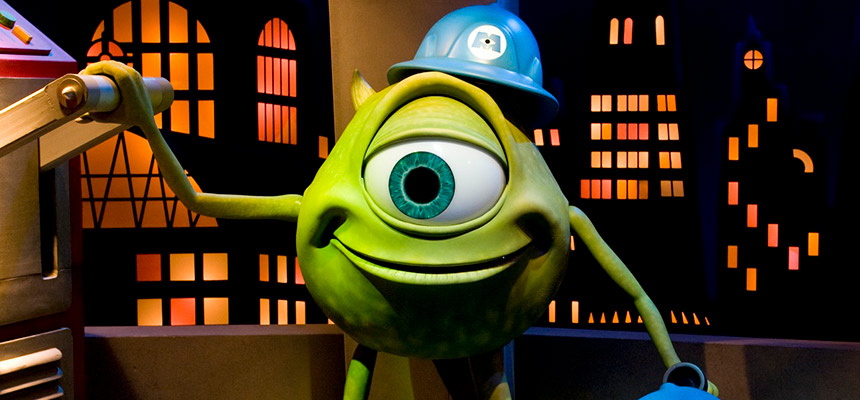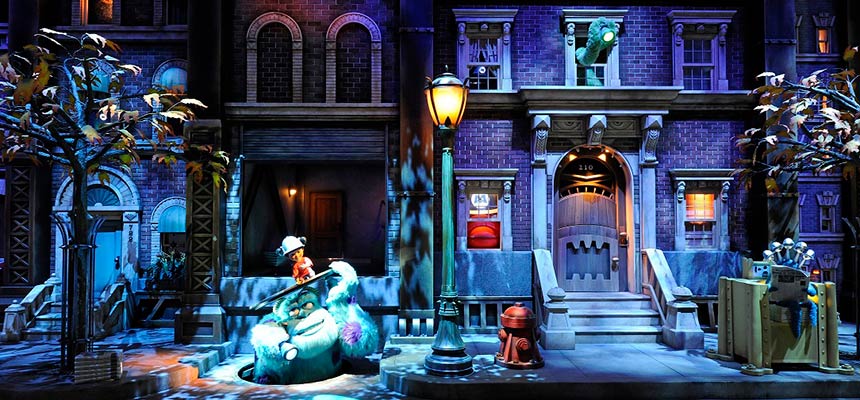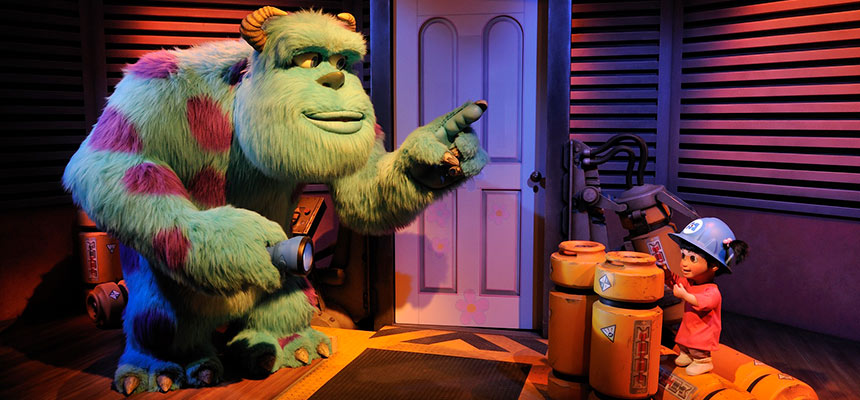 Board a tram and search for the funny monsters.
[Type]
Ride、OK on rainy days、Loud sounds、Go through darkness、Rotates / Spins
[Appropriate for]
Must be able to sit without assistance、No height restrictions
Presented by Panasonic
Experience the world of the Disney/Pixar film Monsters, Inc. in this attraction. The human child, Boo, and lots of monsters, including Sulley and Mike, are playing a special game of hide-and-go-seek and you're invited to join them. As you travel through the Monsters, Inc. offices and the streets of Monstropolis, use your flashlight to "find" the funny, hidden monsters.
Boarding Restrictions
Guests who cannot maintain a stable sitting position alone in a moving vehicle may not ride.
Map
Information
Capacity
9 persons per car (2 adults and 1 small child per row)
Close
- Please do not take photos or videos during the ride.