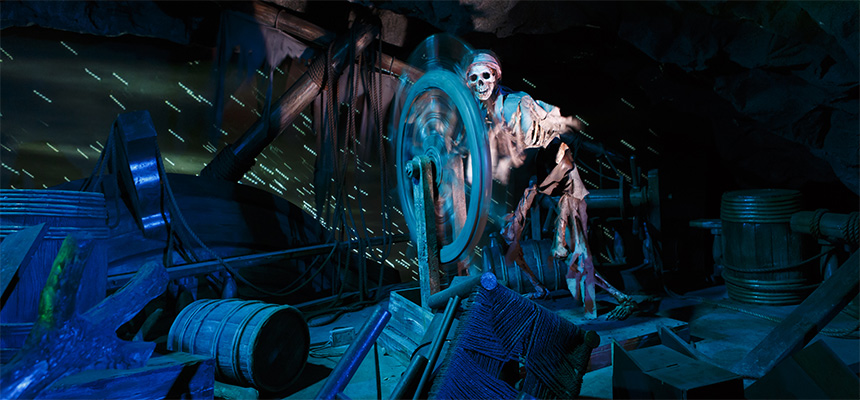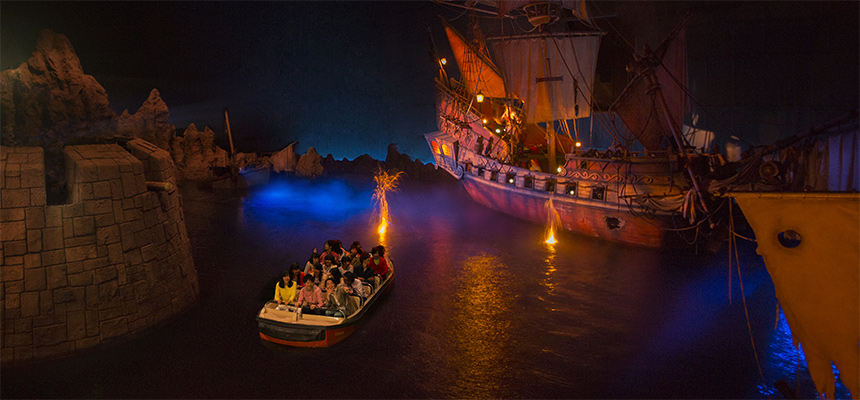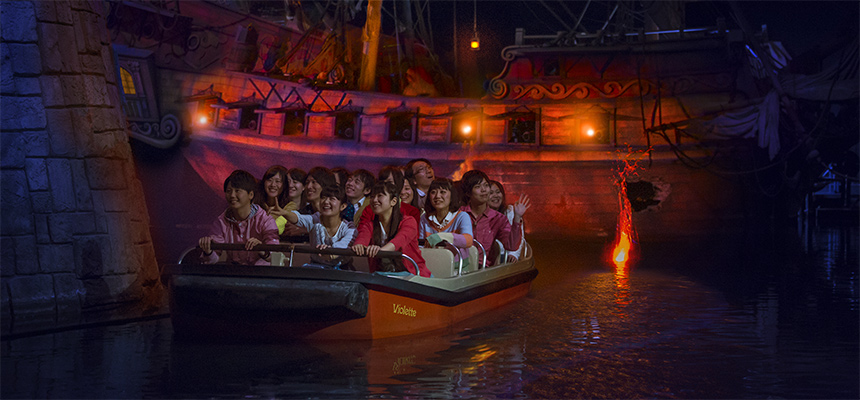 Set sail for adventure and thrills! Captain Jack Sparrow awaits you.
[Type]
Ride、Speed / Thrills、OK on rainy days、Loud sounds、Scary characters appear、Go through darkness
[Appropriate for]
Must be able to sit without assistance、No height restrictions
Presented by Kirin Brewery / Kirin Beverage
Cannonballs flying across your boat and splashing into the sea… The rough voices of pirates shouting … No matter how many times you've experienced it you still get the first-time thrills from this dynamic attraction ? Pirates of the Caribbean. Captain Jack Sparrow from Disney's live action film, Pirates of the Caribbean, and other unique pirates make an appearance in this masterpiece that fires the imagination. You can't talk about a world of adventure until you've experience this attraction.
Boarding Restrictions
Guests who cannot maintain a stable sitting position alone in a moving vehicle may not ride.
Map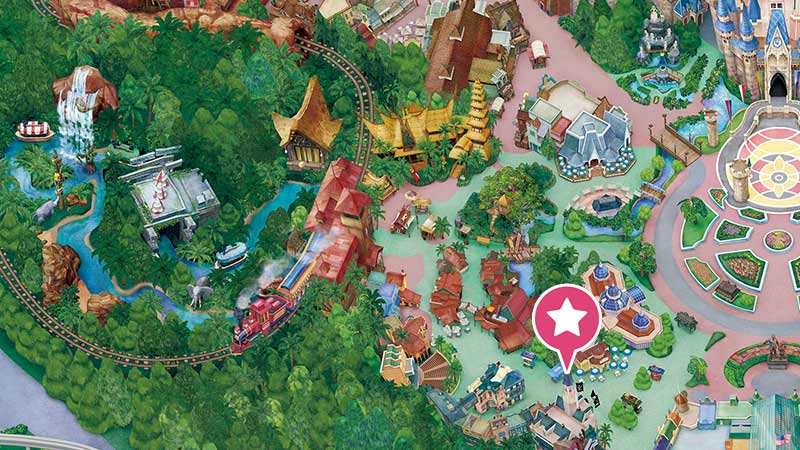 - Please do not take photos or videos using a flash or LCD (liquid crystal display) inside the attraction.
- During the ride, the boat slips down a 22.5-degree slope for about five meters.