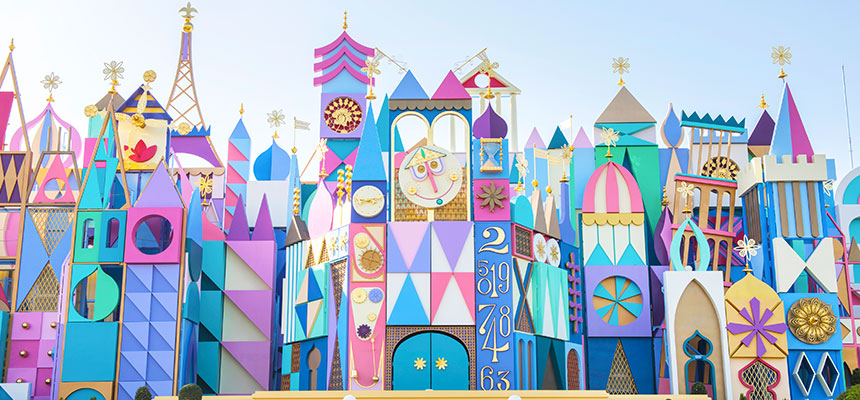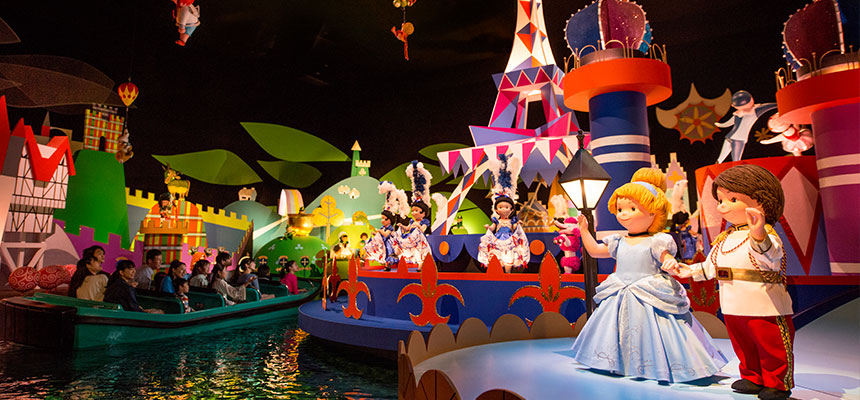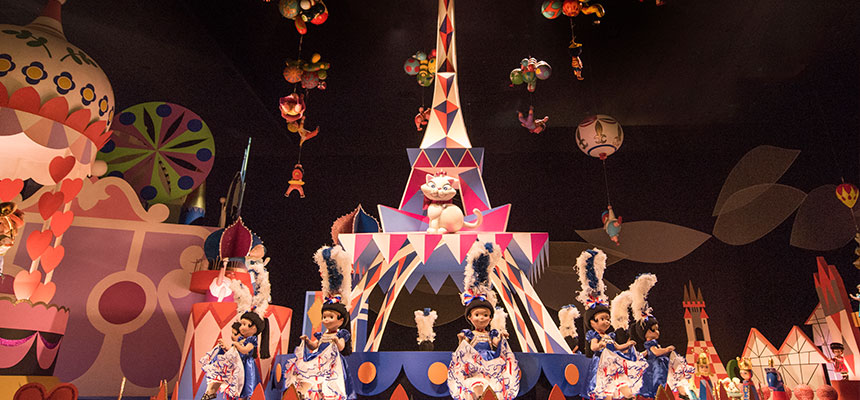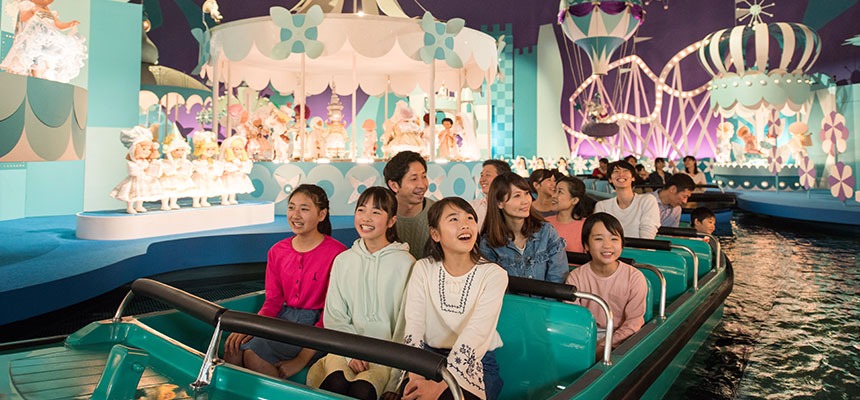 As children of the world sing, enjoy the "happiest cruise that ever sailed."
[Type]
Ride、OK on rainy days
[Appropriate for]
No height restrictions
Presented by : NIPPON EXPRESS HOLDINGS, INC.
Dressed in the traditional costumes of their countries, children of the world sing "it's a small world" as you voyage from Europe, through Asia, Africa, Central America, and the islands of the South Pacific. It's the happiest cruise that ever sailed!
Map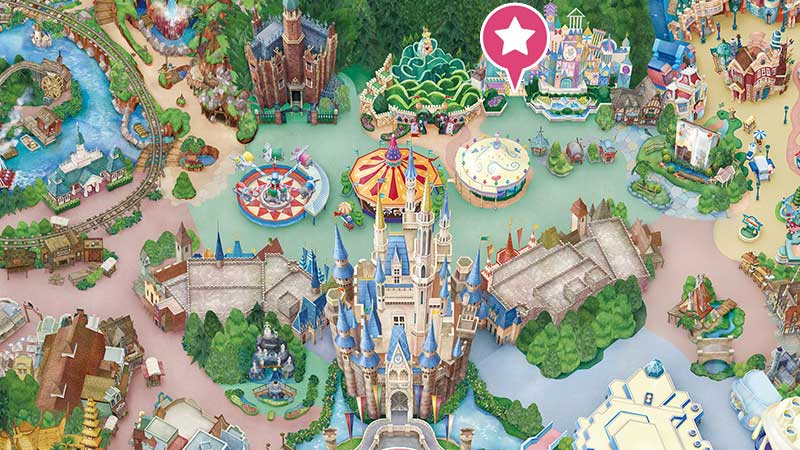 - Please do not take photos or videos using a flash or LCD (liquid crystal display) inside the attraction.