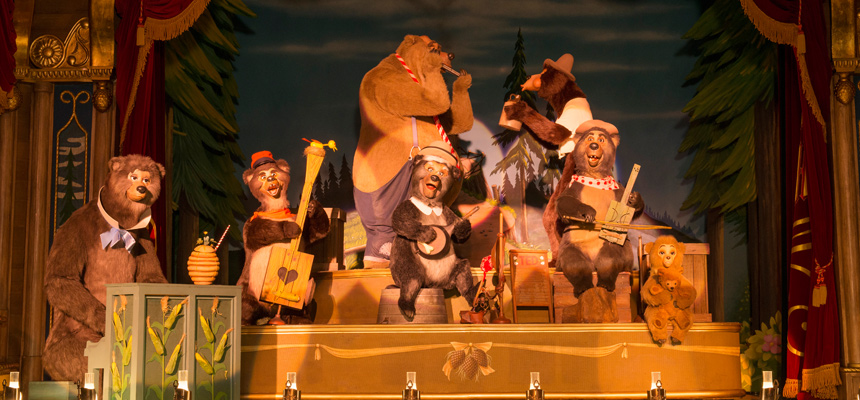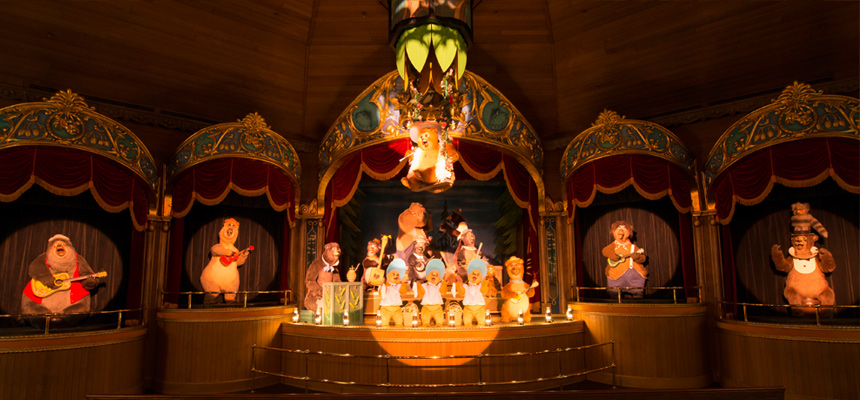 "Real" down-home bears put on an hilarious, hillbilly revue.
[Type]
Theater type、OK on rainy days、Go through darkness
[Appropriate for]
No height restrictions
Presented by House Foods Corporation
Country-Western music has never been so hot as when those 18 humorous country bears perform. Their fabulous singing and playing puts us human beings to shame!
Map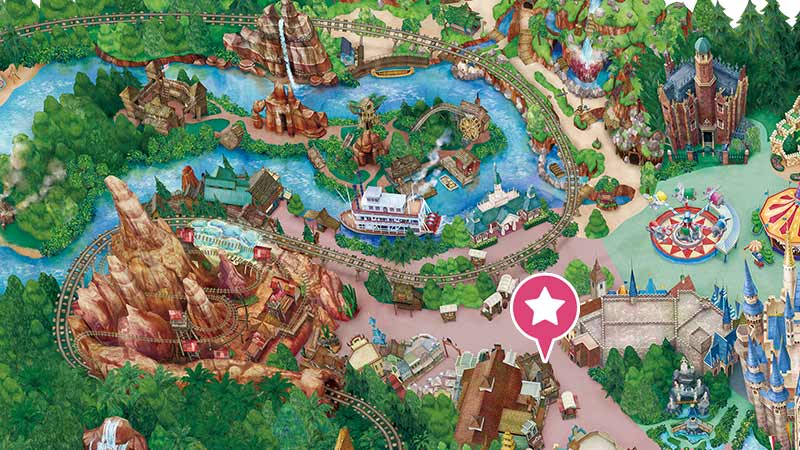 Information
Duration
about 15 to 17 min.
Subject to change depending on the show performed during different seasons.
Close
- Please do not take photos or videos using a flash or LCD (liquid crystal display) inside the attraction.
- Three different shows are presented depending on the season.