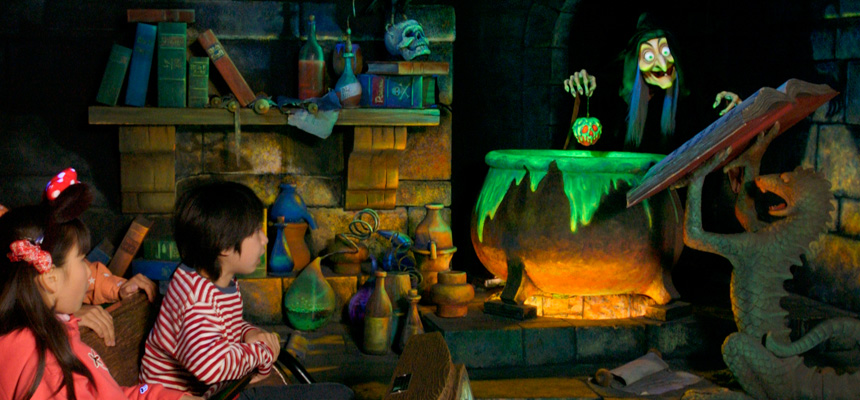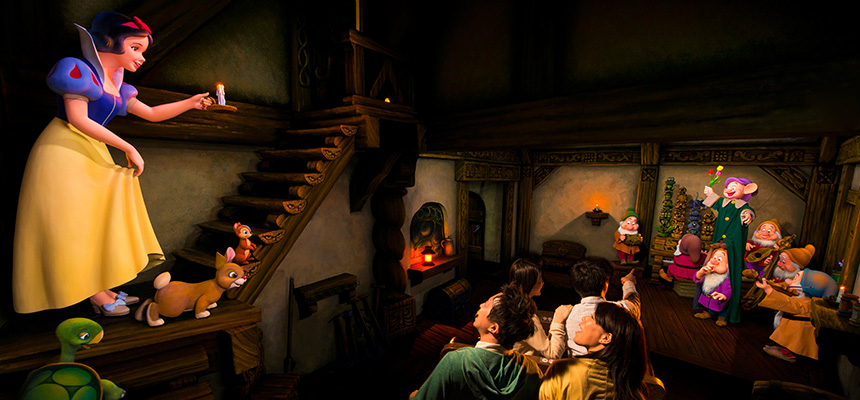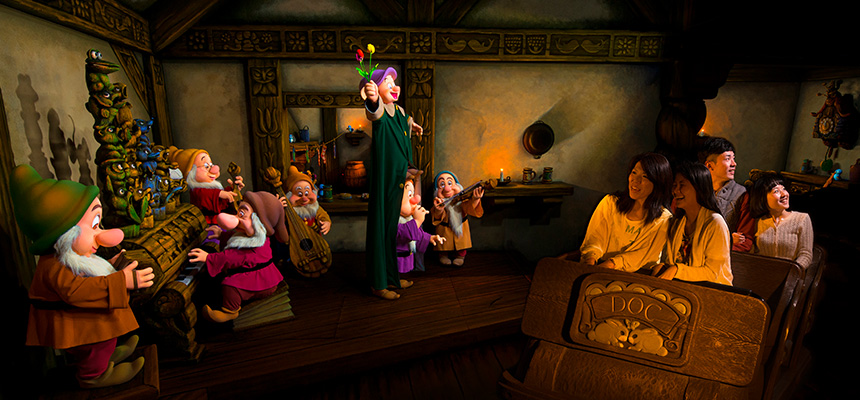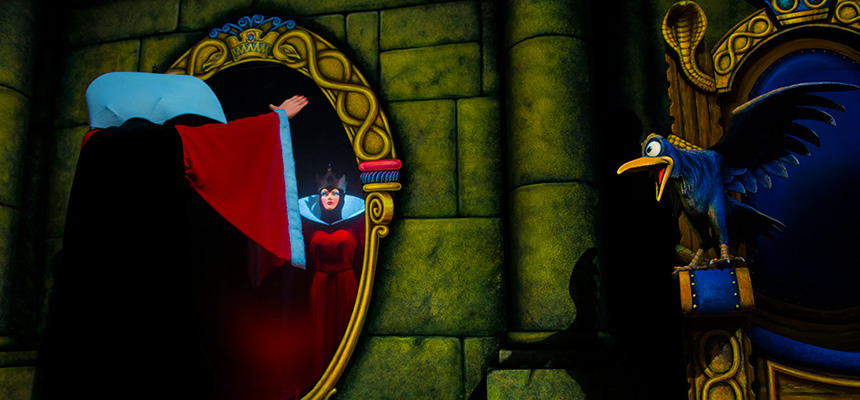 Board a mine car through a dark forest where a scary witch lurks.
[Type]
Ride、OK on rainy days、Scary characters appear、Go through darkness
[Appropriate for]
Must be able to sit without assistance、No height restrictions
Travel deep into the deep, dark forest where you'll meet the jolly Seven Dwarfs and a sinister old woman offering a poisoned apple… What will become of Snow White? Will she escape the forest?
Boarding Restrictions
Guests who cannot maintain a stable sitting position alone in a moving vehicle may not ride.
Map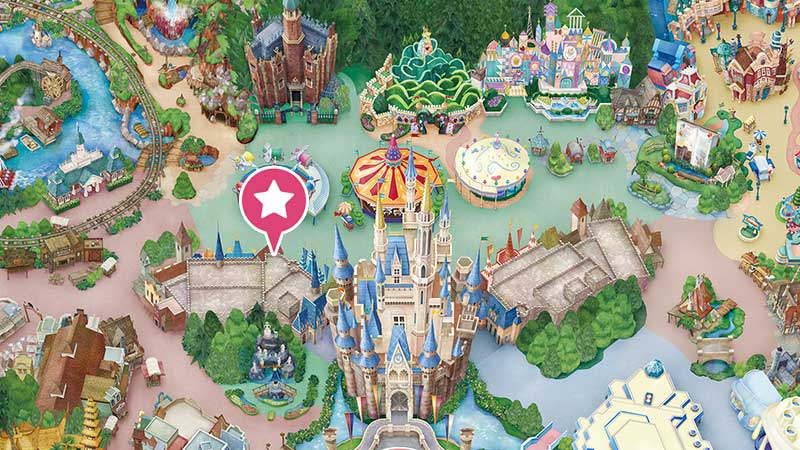 - Please do not take photos or videos during the ride.
- Small children may be frightened by the scenes with a scary witch.