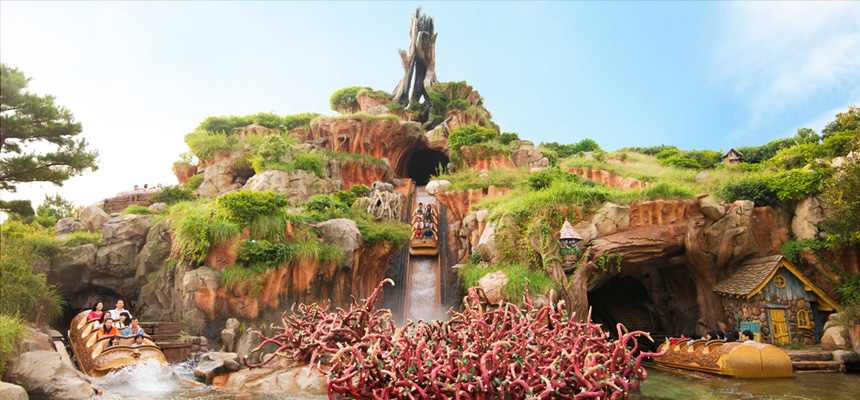 FASTPASS Attraction
A thrilling trip on a log boat awaits you!
[Type]
Ride、Single Riders、Speed / Thrills、Go through darkness
[Appropriate for]
Not for expectant mothers、Over 90 cm OK
Presented by Kao Corporation
This boat ride takes you through the world of Disney's classic film, Song of the South. But be prepared for a 45-degree drop down a 16-meter high waterfall! Your plunge will be captured on film. Visit Splashdown Photos to purchase a copy.
Boarding Restrictions
Guests who do not meet the height requirement (90 cm) may not ride.
Guests may not ride if they cannot fit properly into the seat, or if the shoulder bar cannot properly be secured.
To ride, you should be in good health and free from high blood pressure, heart, back, or neck problems, motion sickness, or other conditions that could be aggravated by this ride.
Expectant mothers should not ride.
Persons of advanced age should not ride.
Map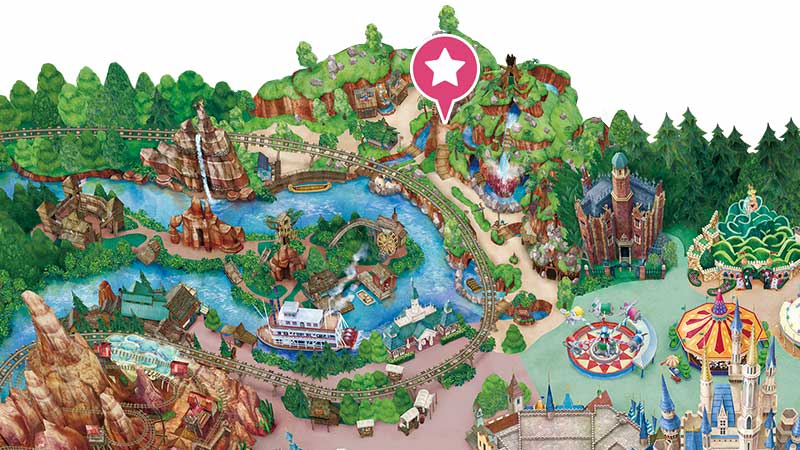 - Please do not take photos or videos during the ride.
- During the ride, the boat slips down four slopes. (Longest slope: about 16 meters. Steepest incline: 45 degrees.)
A shot of your plunge!
This is a boat ride through the Disney film Song of the South. Your expressions as you plunge down at a maximum angle of 45 degrees will be caught on film. You can purchase the photo at Splashdown Photos after your ride. What do you look like on the plunge?