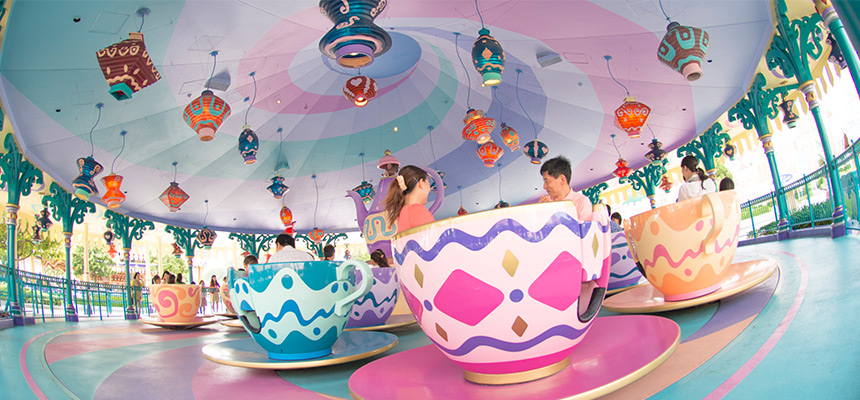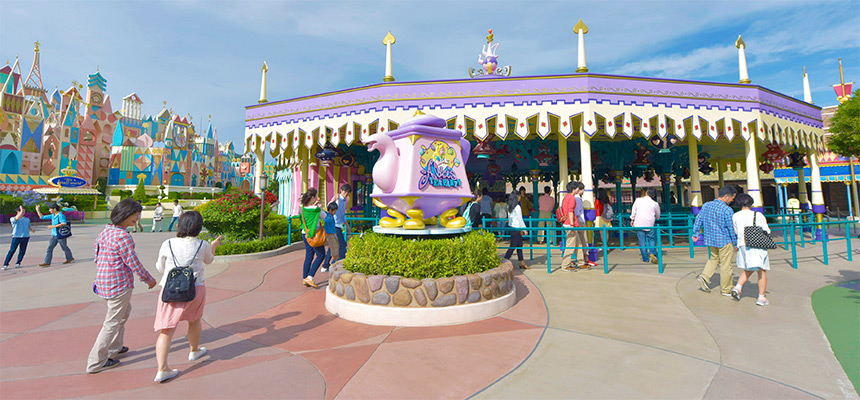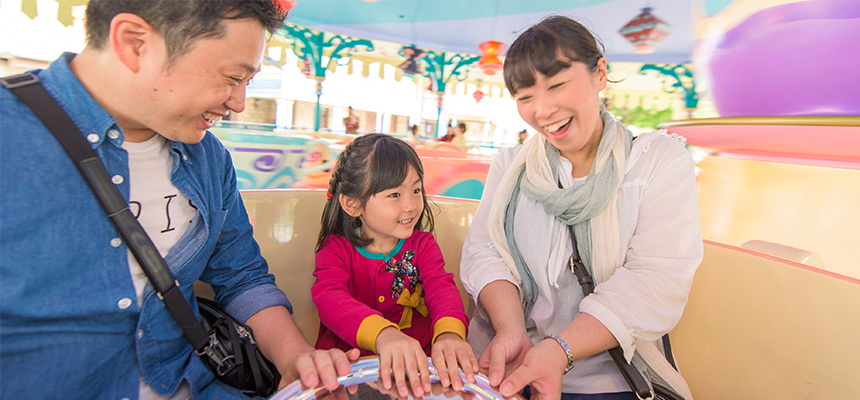 A whimsical array of colorful, spinning cups and saucers.
[Type]
Ride、Rotates / Spins
[Appropriate for]
No height restrictions
Sit down in a colorful teacup and turn the wheel in the center to change the speed and direction that the cup whirls. Look for the Dormouse peeking out at you from the huge teapot in the center of the attraction.
Map