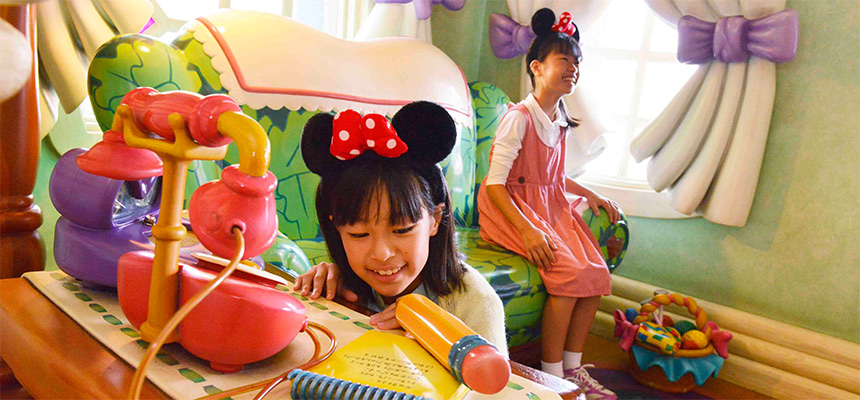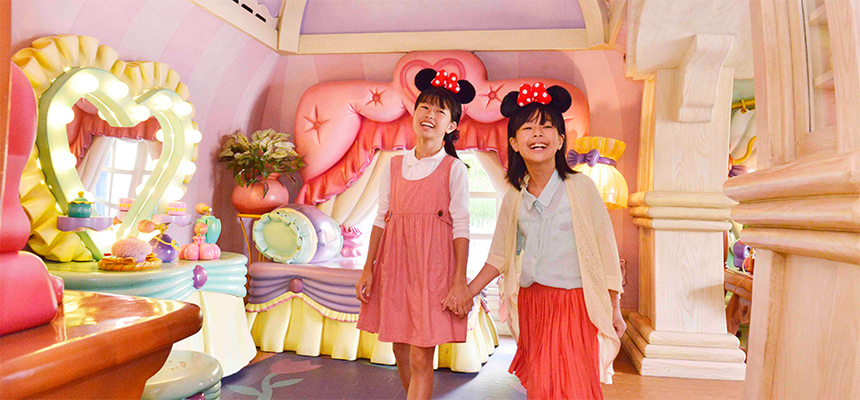 See the house where Minnie, who loves to cook and bake, lives.
[Type]
Experiential Attractions、The world of Disney、OK on rainy days
[Appropriate for]
No height restrictions
The house with the pretty purple roof belongs to Minnie Mouse. Inside you'll find lots of keepsake photos and other items that she keeps to remind her of Mickey. And in the kitchen, something fun might happen when you touch the oven or dishwasher.
Map