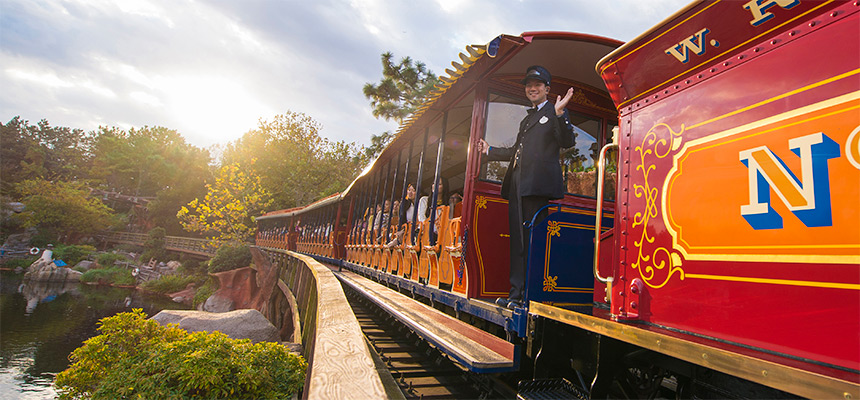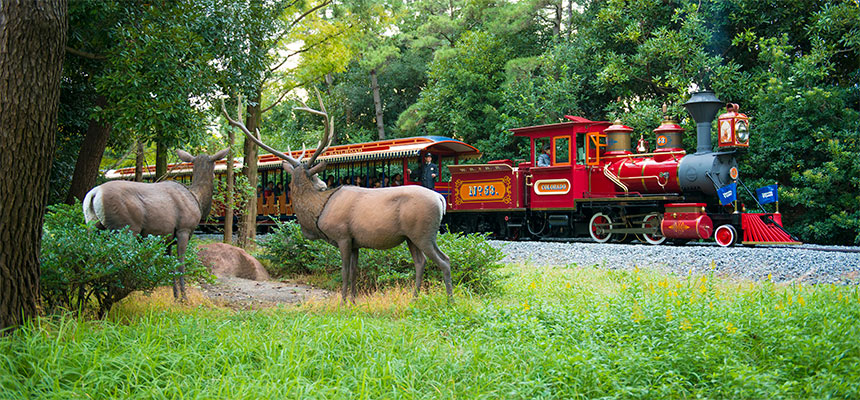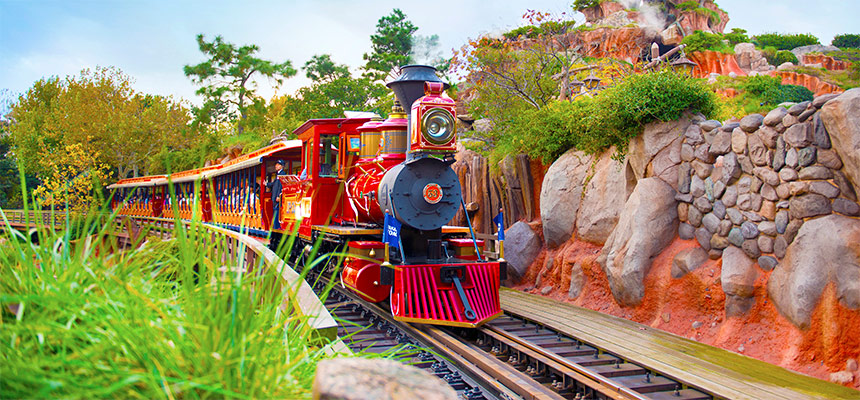 Climb aboard a real steam train for a trip around the wilderness.
[Type]
Ride、Transportation、Loud sounds、Go through darkness
[Appropriate for]
No height restrictions
Presented by TOMY Company, Ltd.
Climb aboard an authentic steam train for a round trip through Adventureland, Critter Country, and Westernland. You'll go on a journey that takes you through a tropical jungle and on to the American Old West.
Map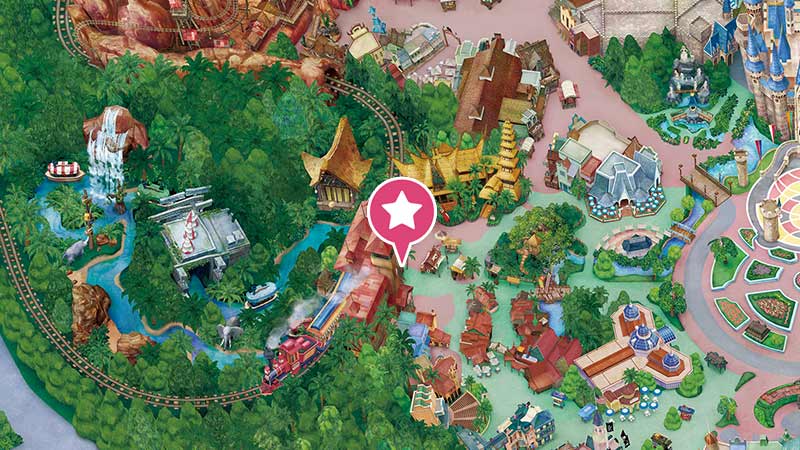 - Please do not take flash photos in the tunnel section of the attraction.