Dumbo The Flying Elephant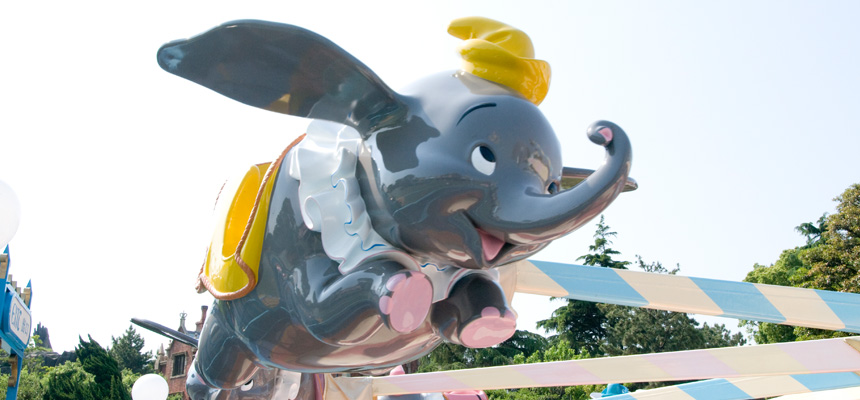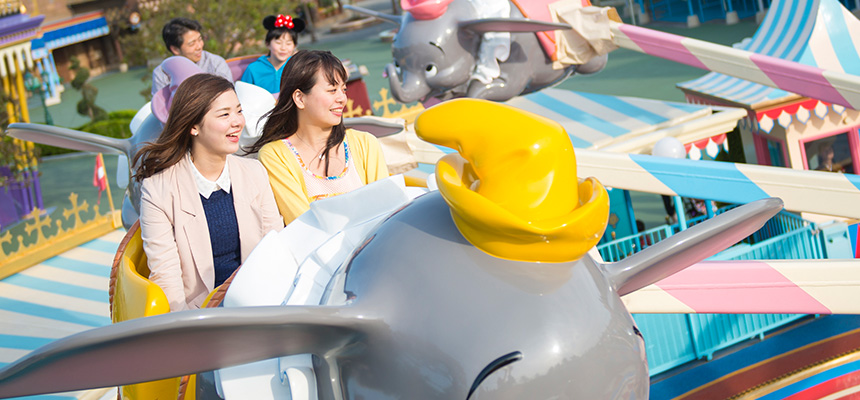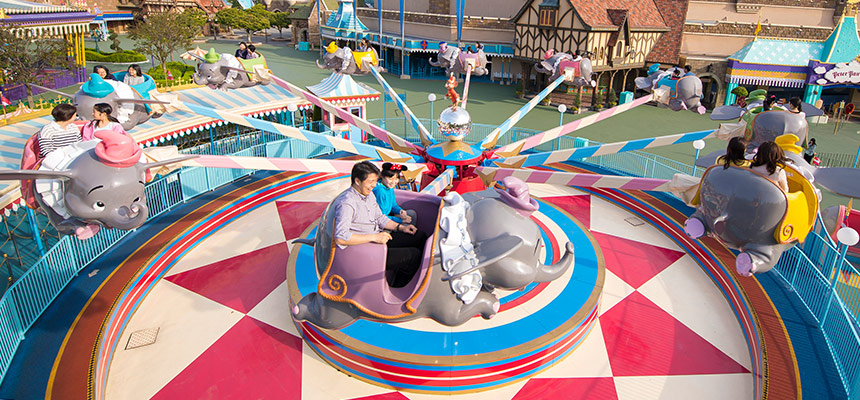 Fly high through the sky on Dumbo's back.
[Type]
Ride、Rotates / Spins
[Appropriate for]
Must be able to sit without assistance、No height restrictions
Dumbo is the only elephant in the world that can fly. The most popular little elephant in the circus has come to take you higher and higher into the sky. Who should be conducting this special ride but Dumbo's best friend, Timothy Q. Mouse. He's making sure you have the time of your life!
Boarding Restrictions
Guests who cannot maintain a stable sitting position alone in a moving vehicle may not ride.
Map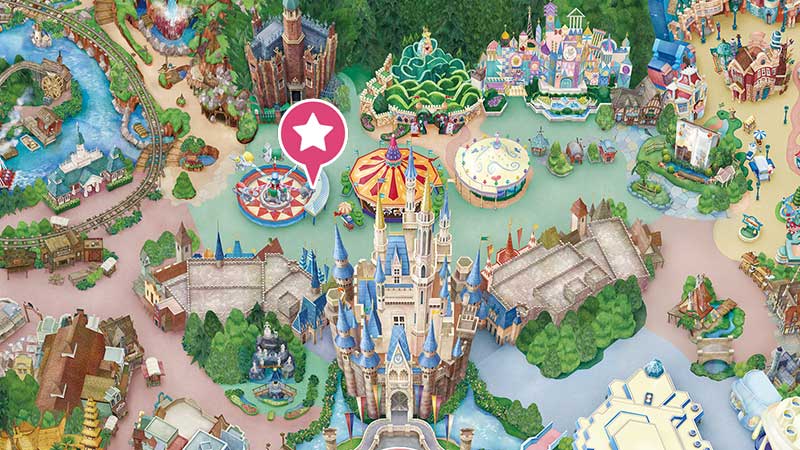 - Please do not take photos or videos during the ride.
- The attraction may close temporarily in inclement weather.