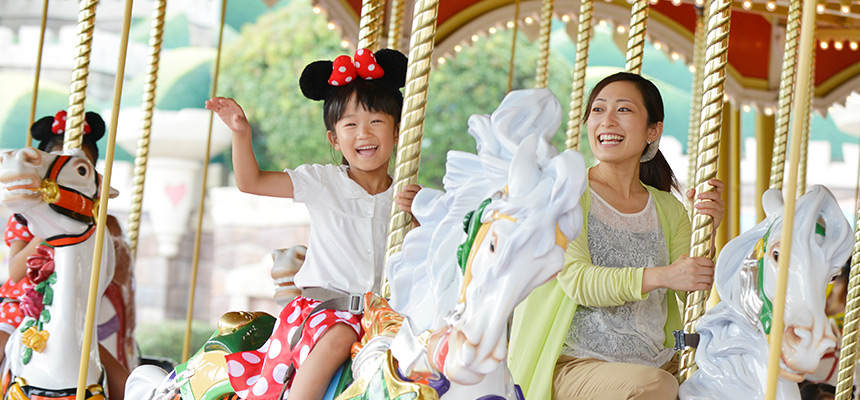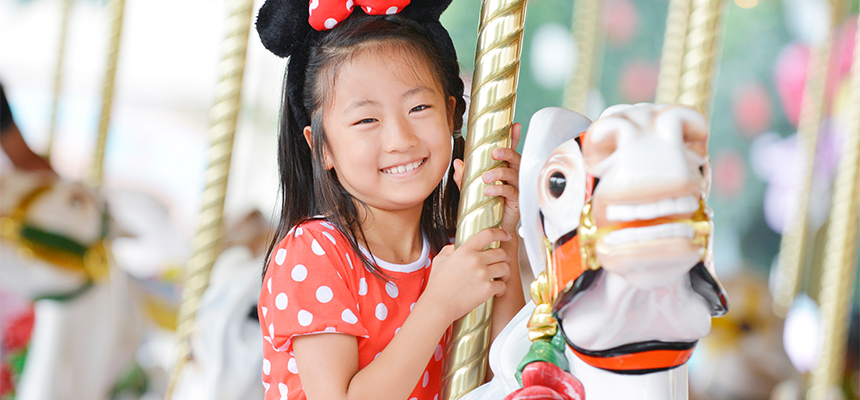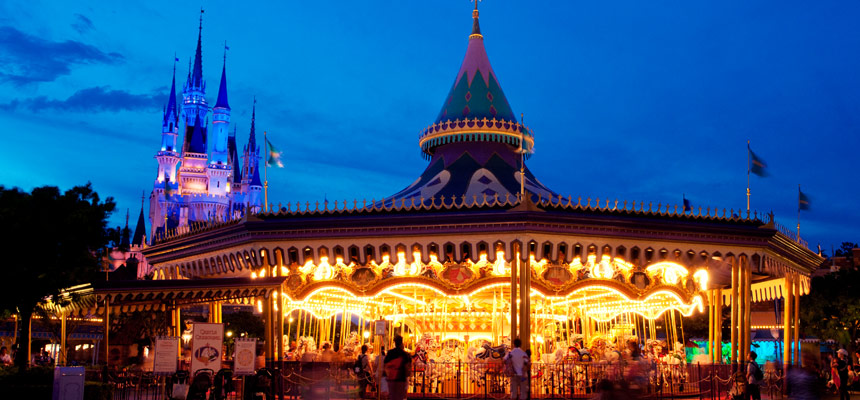 White horses run to the beautiful sounds of the calliope.
[Type]
Ride、Rotates / Spins
[Appropriate for]
Must be able to sit without assistance、No height restrictions
White horses with colorful trappings… Pick your white horse and feel like Cinderella or Prince Charming. The dreams and hopes of Disney's classic film Cinderella unfold on this lovely carrousel.
Boarding Restrictions
Guests who cannot maintain a stable sitting position alone in a moving vehicle may not ride.
You may not hold your child on your lap.
Map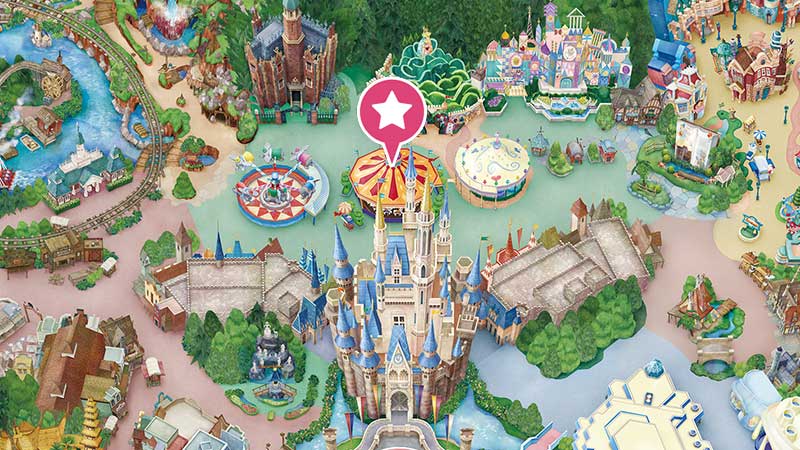 - To get on the carrousel horses, Guests must first step up 20 centimeters onto the turntable and then step on the stirrup. The stirrup height varies from about 40 centimeters to about 80 centimeters depending on the horse.
- The horses move up and down during the ride, so the height of the stirrup may be different when it stops.
- The horses in the outermost circle can accommodate two persons: one adult and one child age 10 or under.