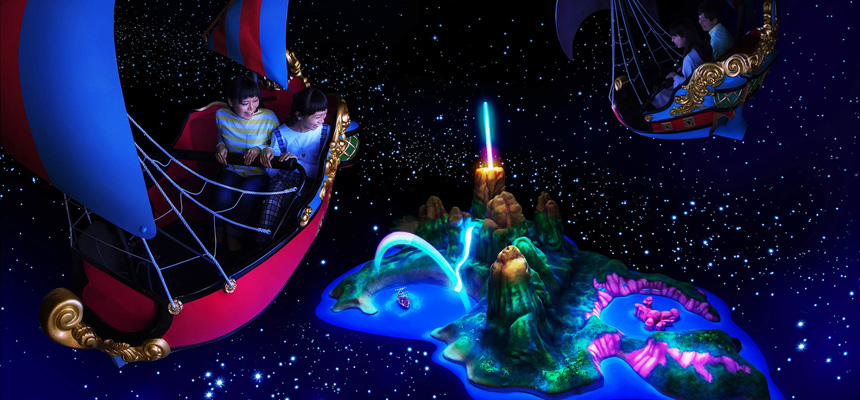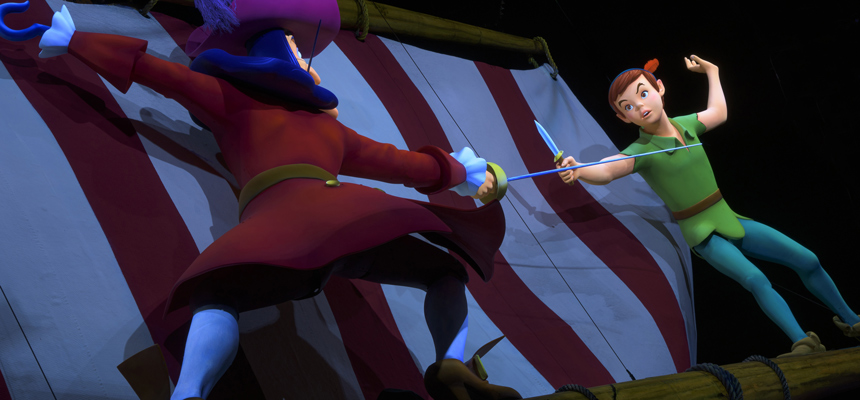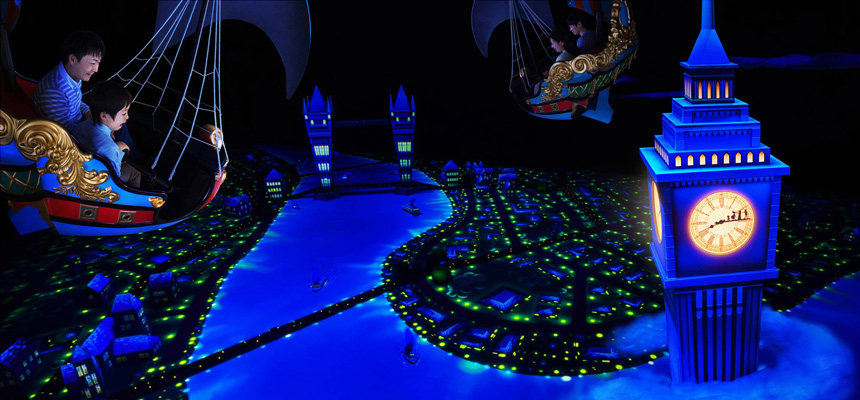 Fly on a pirate ship to Never Land.
[Type]
Ride、OK on rainy days、Go through darkness
[Appropriate for]
Must be able to sit without assistance、No height restrictions
Presented by NTT Communications Corporation
As a child, who hasn't dreamed of Peter Pan's world. Now you can board a flying pirate ship for two and sail from London to Never Land! So set sail on the adventure you've dreamed of!
Boarding Restrictions
Guests who cannot maintain a stable sitting position alone in a moving vehicle may not ride.
You may not hold your child on your lap.
Map
- Please do not take photos or videos during the ride.