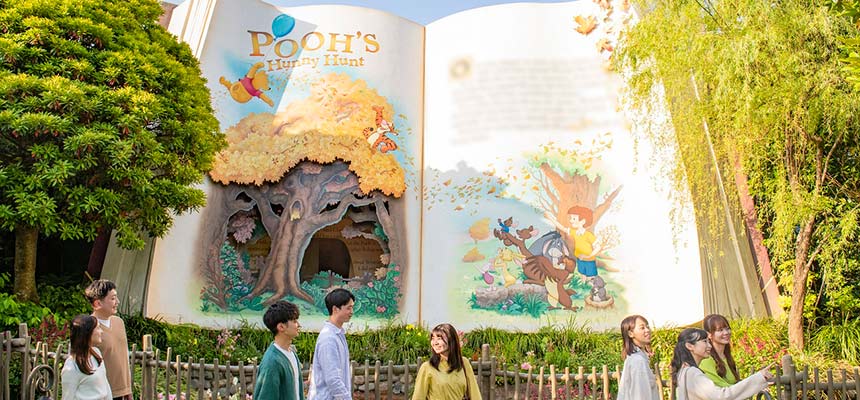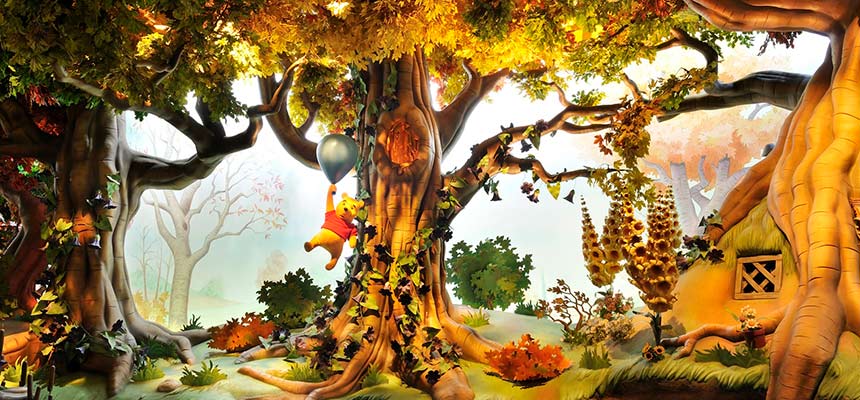 Board a hunny pot and join Pooh as he searches for honey.
[Type]
Ride、OK on rainy days、Loud sounds、Go through darkness、Rotates / Spins
[Appropriate for]
Must be able to sit without assistance、No height restrictions
Travel on a whimsical "hunny pot" with a mind of its own as you follow Winnie the Pooh on his search for honey. Enjoy the warm and friendly world of Pooh and his friends in the Hundred Acre Wood.
Boarding Restrictions
Guests who cannot maintain a stable sitting position alone in a moving vehicle may not ride.
Map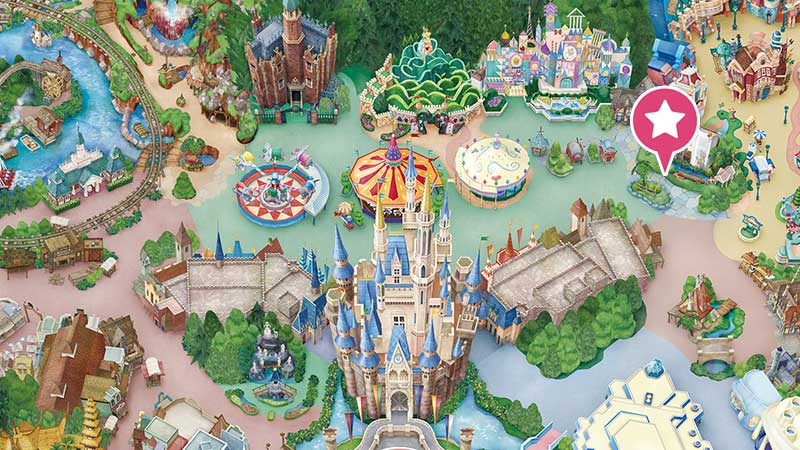 Information
Capacity
5 persons per "hunny pot"
Close
- Please do not take photos or videos during the ride.
- The vehicle revolves and bounces vigorously.