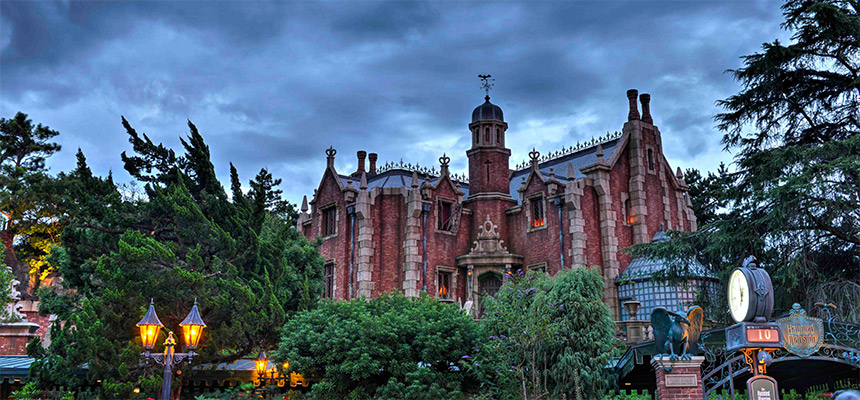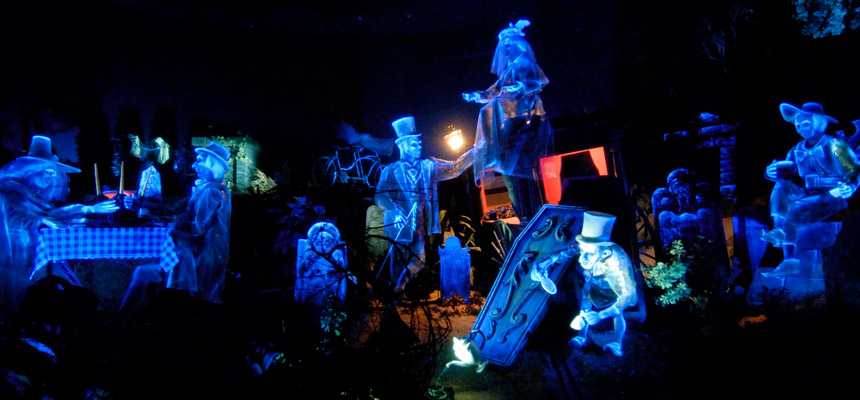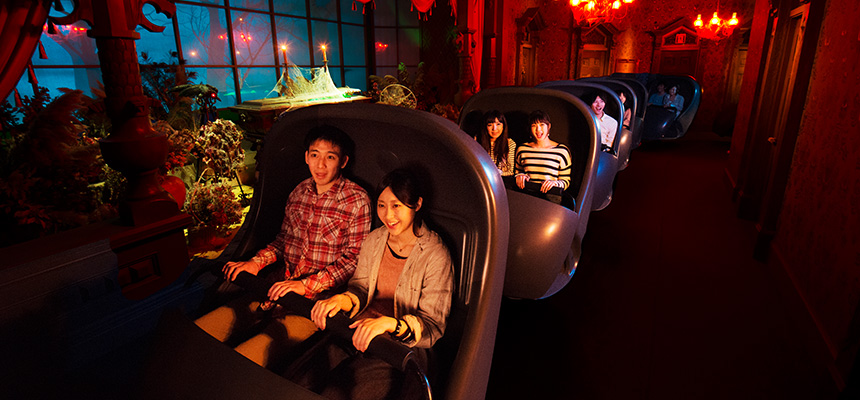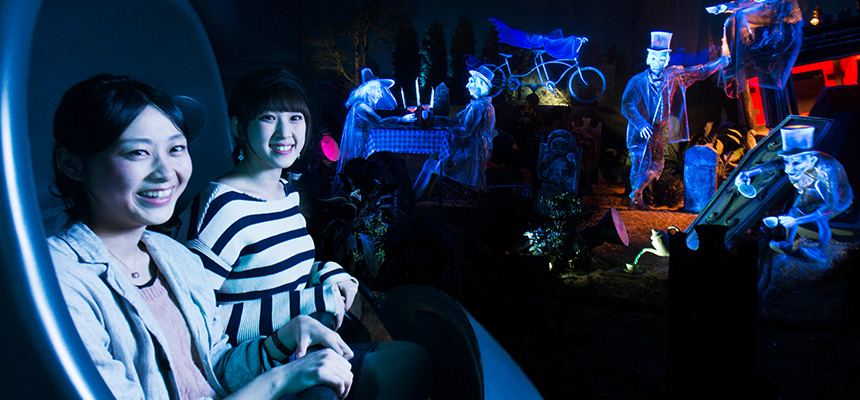 Ride through an eerie Gothic mansion with 999 ghostly inhabitants.
[Type]
Ride、OK on rainy days、Loud sounds、Scary characters appear、Go through darkness
[Appropriate for]
No height restrictions
This ominous gothic mansion is haunted by 999 ghosts, goblins, and ghouls. They're all "dying" to make their number an even 1,000. Look over there! It's a statue with glowing eyes. And invisible hands are playing strange music on that piano. Now, who's that sitting next to you?
Map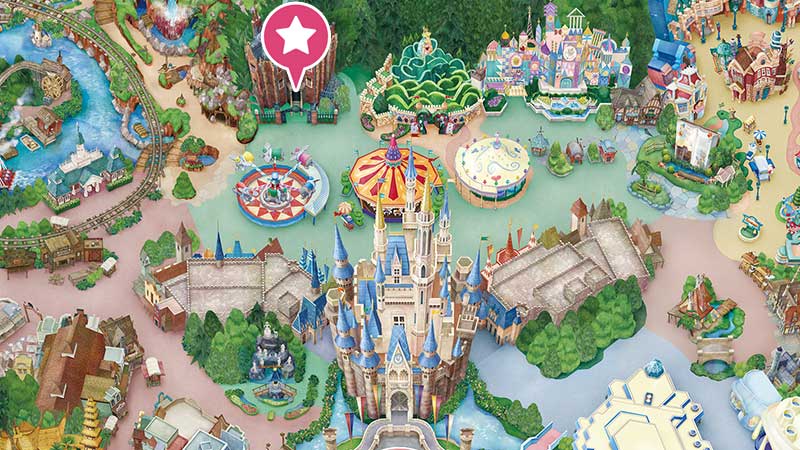 - Please do not take photos using a flash or LCD (liquid crystal display) inside the attraction.