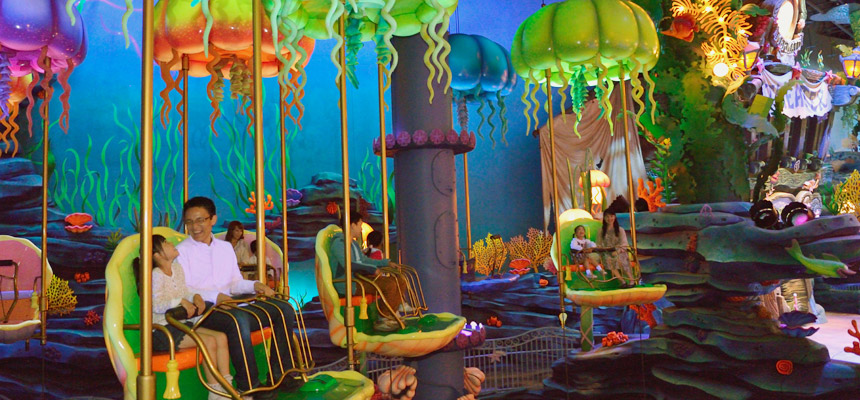 Float up and down on a shell suspended from jellyfish.
[Type]
Ride、OK on rainy days、Go through darkness
[Appropriate for]
No height restrictions
Floating in the ocean are colorful jellyfish with seashells attached! Ride on these unique shells and float up and down through the fun undersea waters.
Boarding Restrictions
Guests who cannot maintain a stable sitting position alone in a moving vehicle may not ride.
Map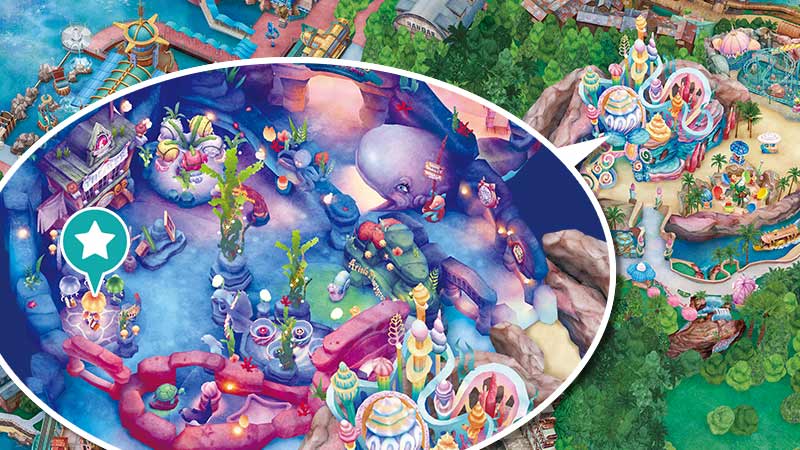 Information
Capacity
2 persons per "jellyfish"
Close
- Please do not take photos or videos during the ride.