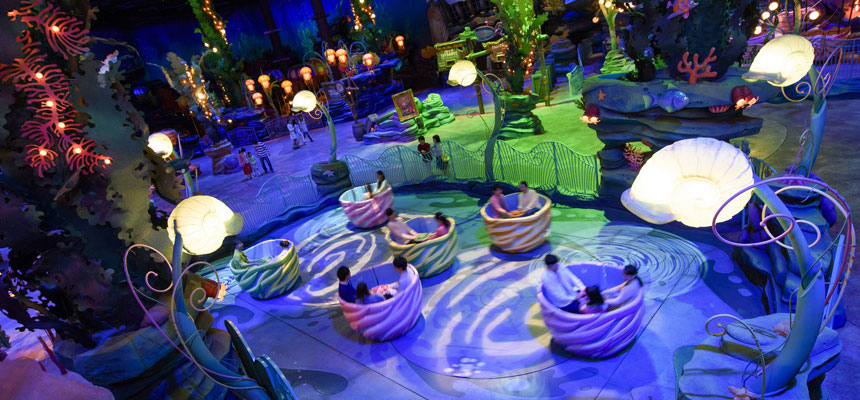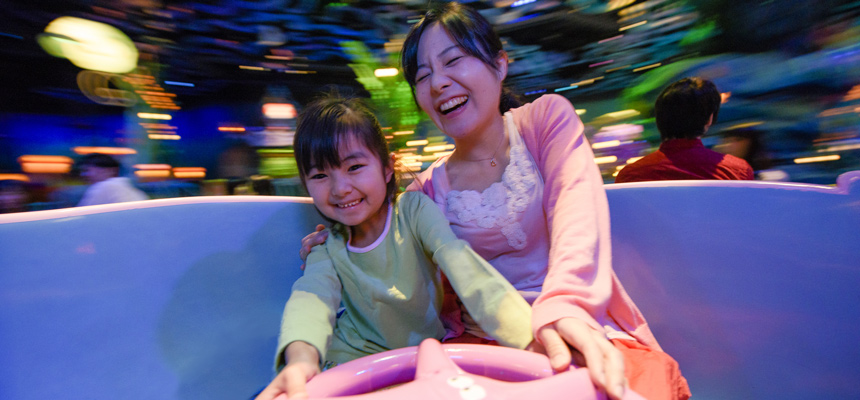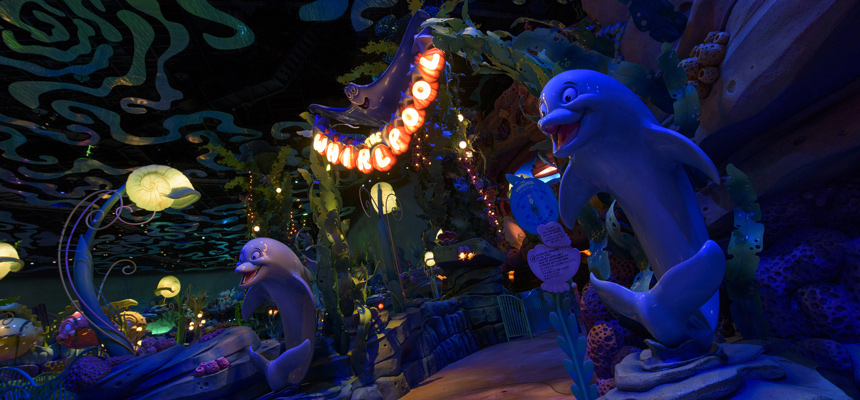 Board a twirling kelp cup and go for a spin.
[Type]
Ride、OK on rainy days、Go through darkness、Rotates / Spins
[Appropriate for]
No height restrictions
These cups are made from colorful kelp! Hop inside, and you're in for a whirlwind of a ride. Let yourself be swept away by the whirlpool and spin around. Be careful or you'll get real dizzy!
Map