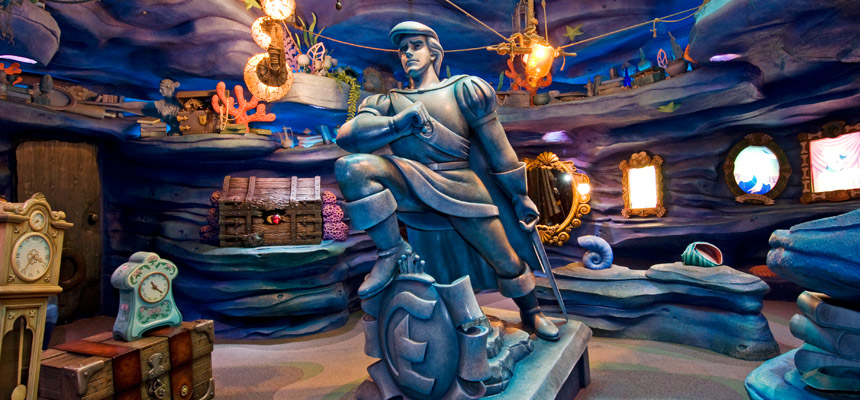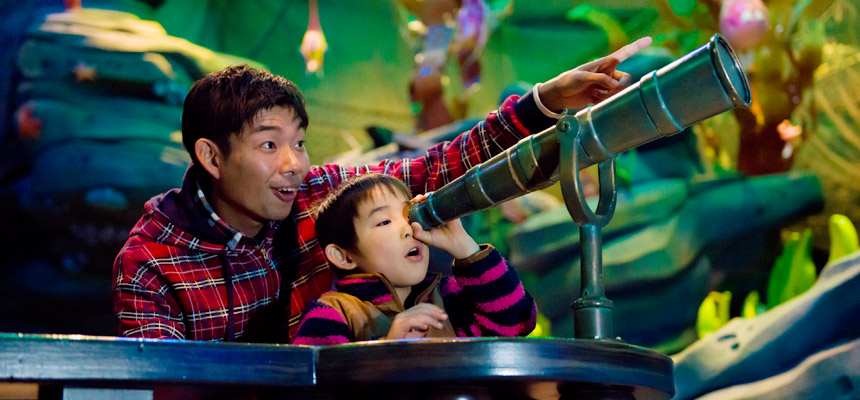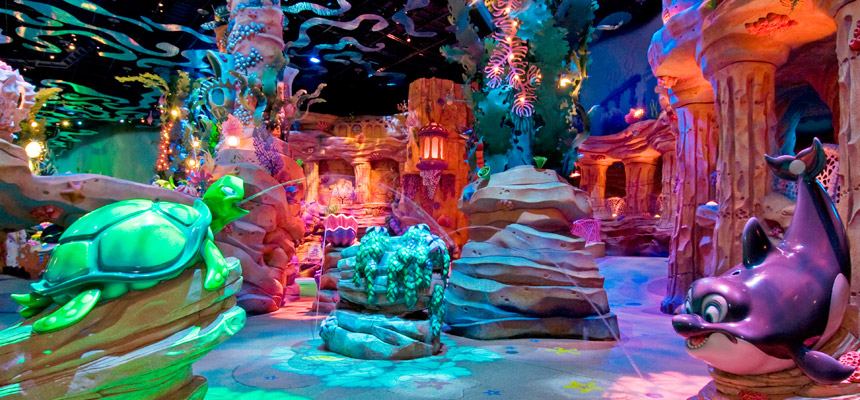 Explore the caverns and peek at Ariel's treasures in this fun-filled area.
[Type]
Experiential Attractions、The world of Disney、OK on rainy days、Loud sounds、Scary characters appear、Go through darkness
[Appropriate for]
No height restrictions
Climb through a fishing net, explore a secret, treasure-filled cave, and more. This is Ariel's favorite hideaway, a playground full of fun and games that's perfect for kids who want to explore Ariel's incredible world.
Map