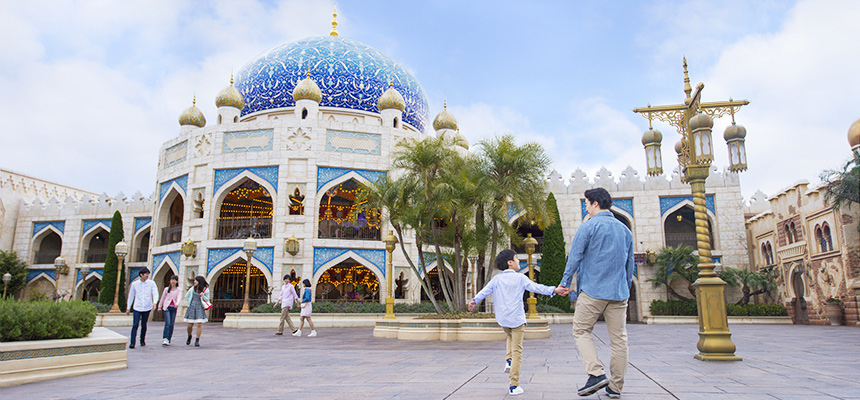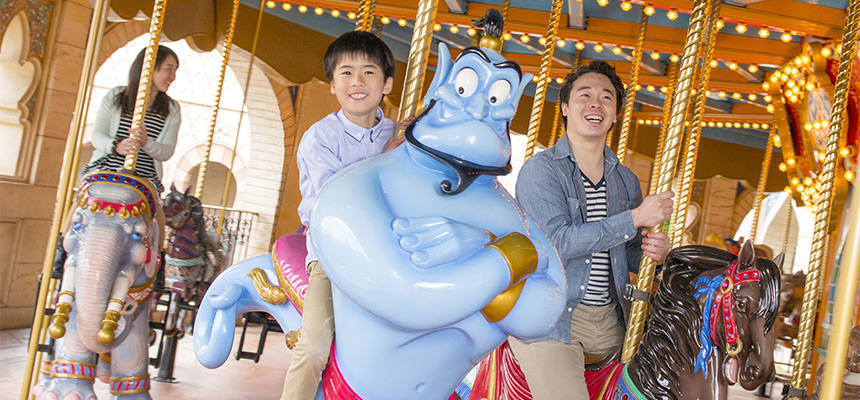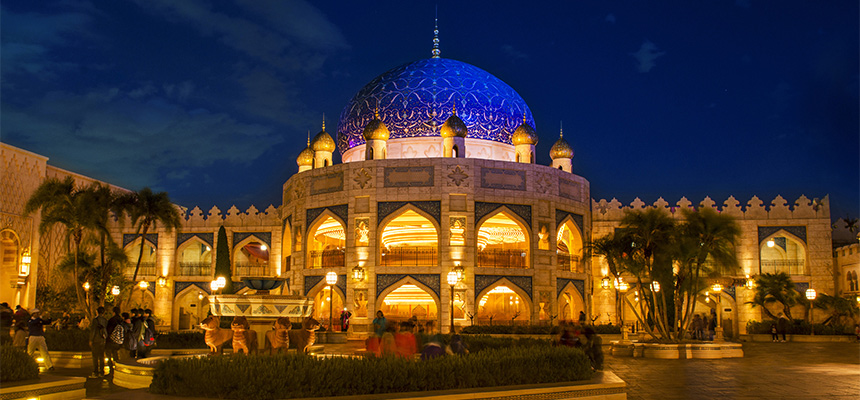 In the palace courtyard, this two-level carousel offers camels and other steeds, including the Genie.
[Type]
Ride、The world of Disney、Rotates / Spins
[Appropriate for]
No height restrictions
Presented by Daiwa House Industry Co., Ltd.
Exotic music plays under the huge domed roof in the palatial courtyard. Here stands the elegant two-storied carousel featuring beautiful, exotic beasts, even that funny Genie of the Lamp! Which one will take you to the world of your dreams?
Map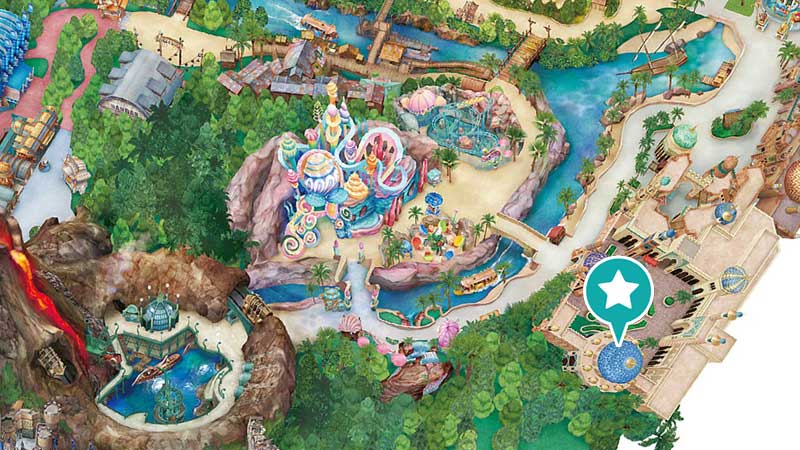 - Only the two outer rows (28 beasts on Level 1, 32 beasts on Level 2) can be ridden with children.