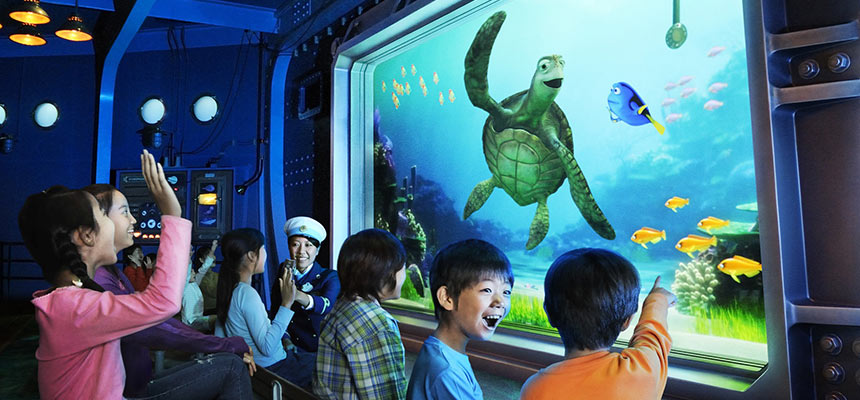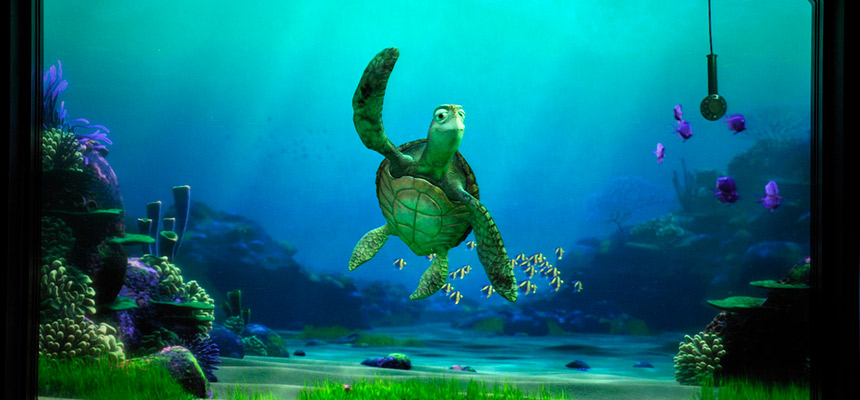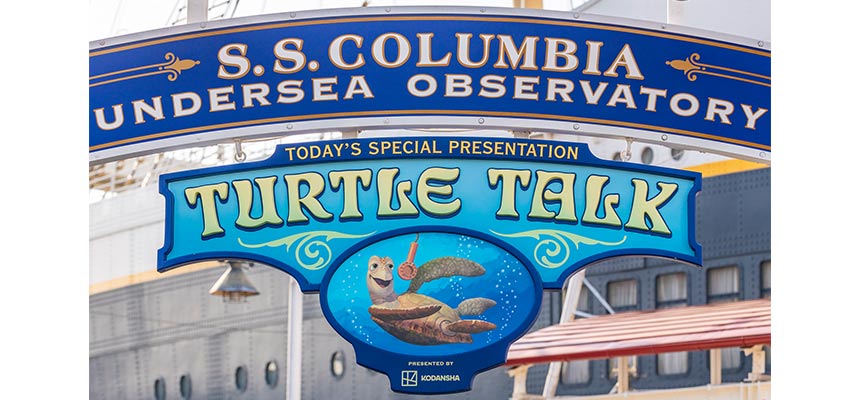 Chat with Crush, the sea turtle, at the undersea observatory in the S.S. Columbia.
Presented by: Kodansha Ltd.
Here, in the Undersea Observatory inside the S.S. Columbia, who do you see through the underwater window, but Crush the sea turtle, swimming happily through the open seas! This is a theater-type attraction in which you can converse with Crush, so go on and talk to him. He loves having conversations.
Information
| | |
| --- | --- |
| Area | American Waterfront |
| Duration | About 30 minutes. |
| Capacity | 238 persons |
| Type | OK on rainy days, Loud sounds, Go through darkness |
| Children-friendly characteristics | May sit a child on lap |
Map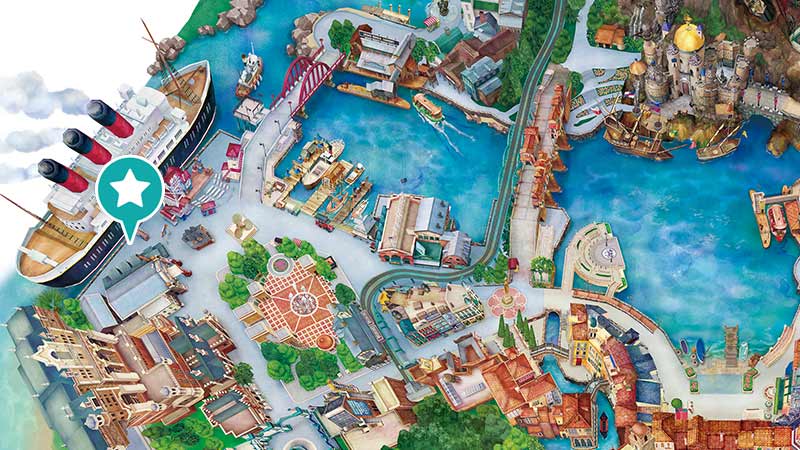 - Please do not take photos using a flash or LCD (liquid crystal display) inside the attraction.