Flounder's Flying Fish Coaster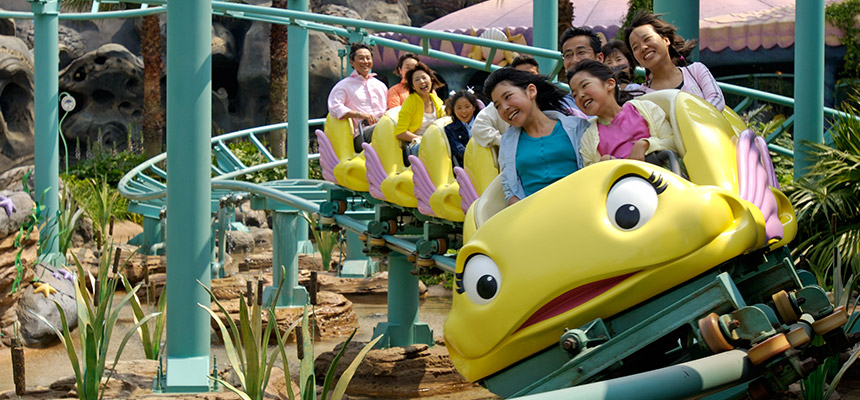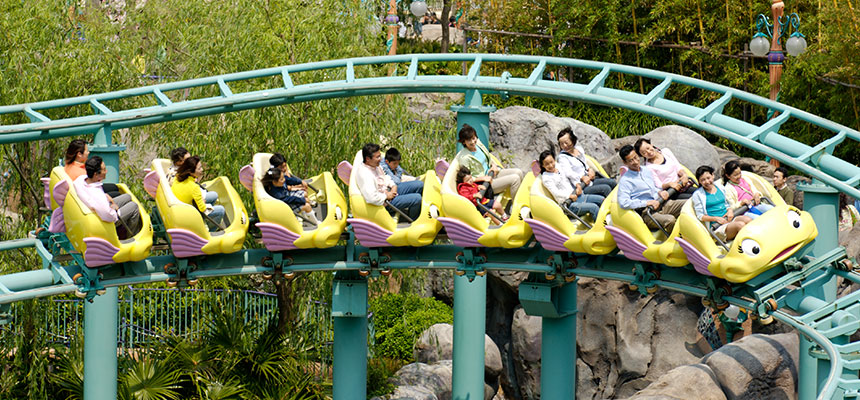 Ride a flying fish over a tide pool on this little roller coaster.
[Type]
Ride、Speed / Thrills、The world of Disney
[Appropriate for]
Not for expectant mothers、Must be able to sit without assistance、Over 90 cm OK
Ariel's best friend, Flounder has come with all his flying fish friends. Everybody, line up and hop on for a soaring ride! Fly around the lagoon for a fun time.
Boarding Restrictions
Guests who do not meet the height requirement (90 cm) may not ride.
Guests who cannot maintain a stable sitting position alone in a moving vehicle may not ride.
To ride, you should be in good health and free from high blood pressure, heart, back, or neck problems, motion sickness, or other conditions that could be aggravated by this ride.
Expectant mothers should not ride.
Map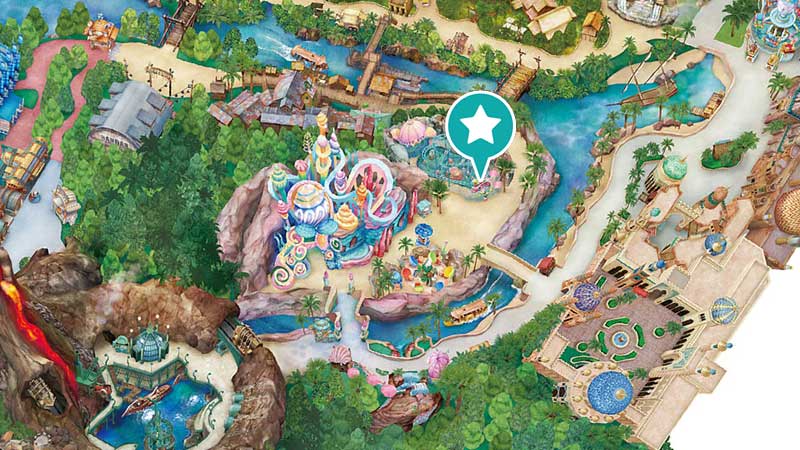 - Please do not take photos or videos during the ride.