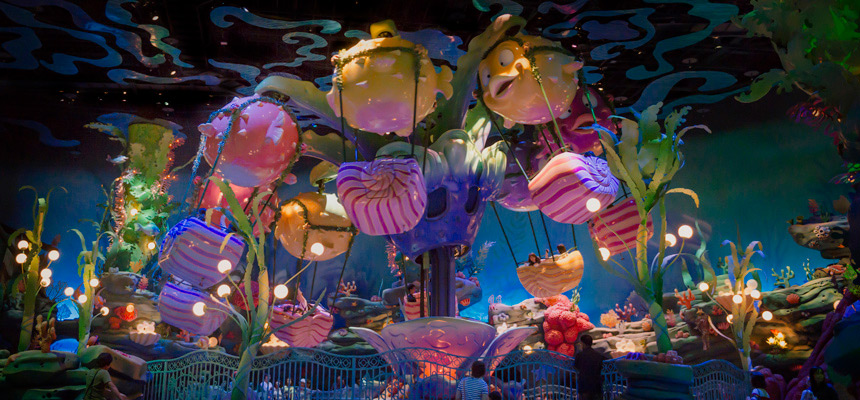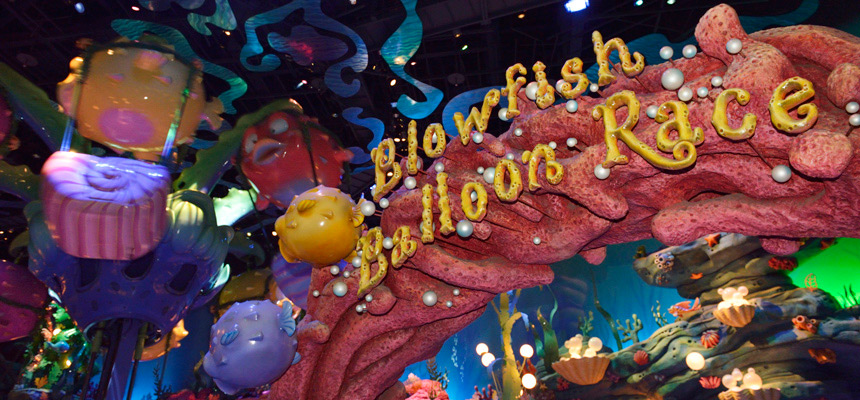 Board a shell and join the blowfish as they race round and round.
[Type]
Ride、The world of Disney、OK on rainy days、Go through darkness、Rotates / Spins
[Appropriate for]
No height restrictions
Let the race begin! Colorful, round, puffed up blowfish carrying seashell gondolas for you to ride on, take you on a thrilling underwater spin. Who'll win this buoyant race?
Map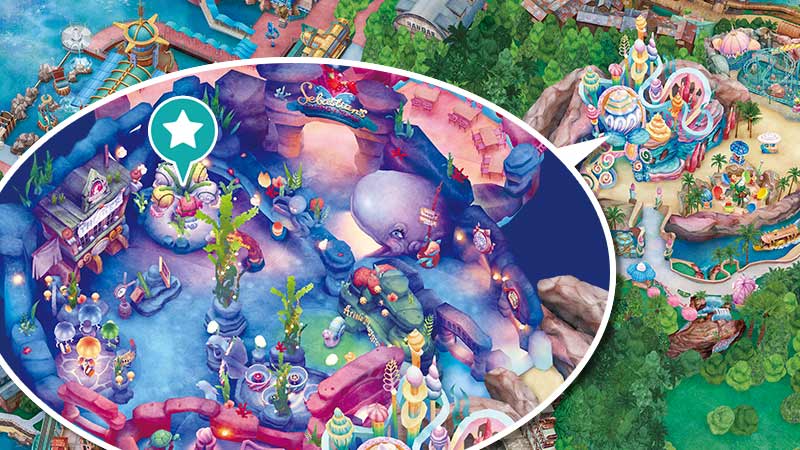 - Please do not take photos or videos during the ride.