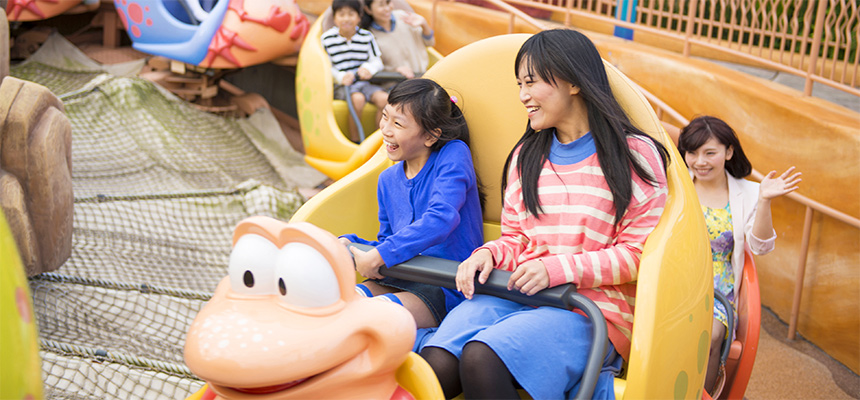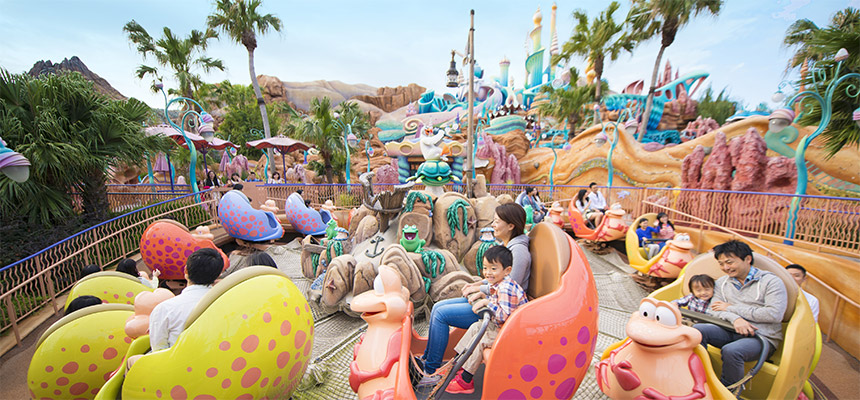 Sand crabs scoot you around under Scuttle's watchful eye.
[Type]
Ride、Rotates / Spins
[Appropriate for]
Must be able to sit without assistance、No height restrictions
The colorful hermit crabs seat two, and they take you for a spinning ride around Scuttle, who's watching you from above. He's looking through his trusty telescope, making sure everybody's having a great time. Wait, isn't his telescope backwards!?
Boarding Restrictions
Guests who cannot maintain a stable sitting position alone in a moving vehicle may not ride.
You may not hold your child on your lap.
Map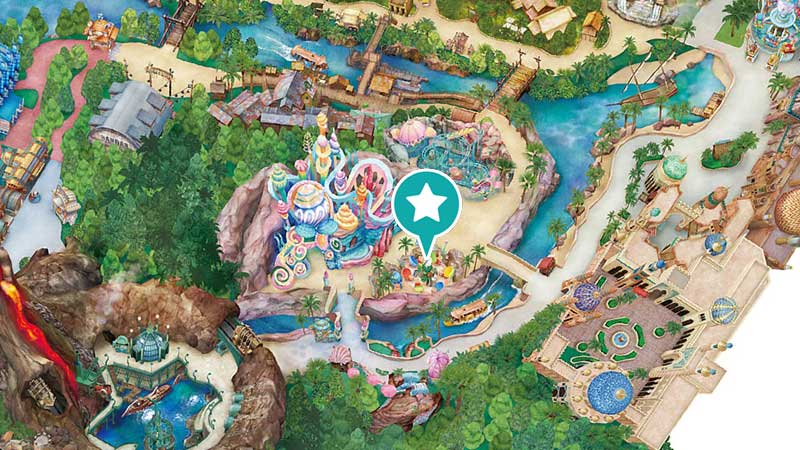 - Please do not take photos or videos during the ride.