Soaring: Fantastic Flight
NEW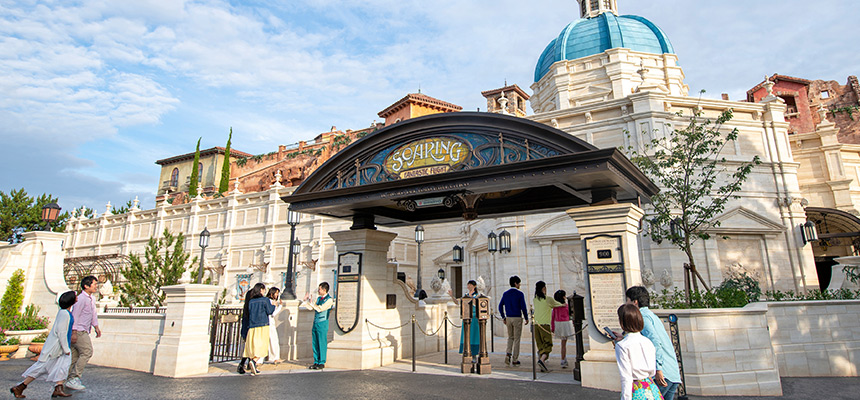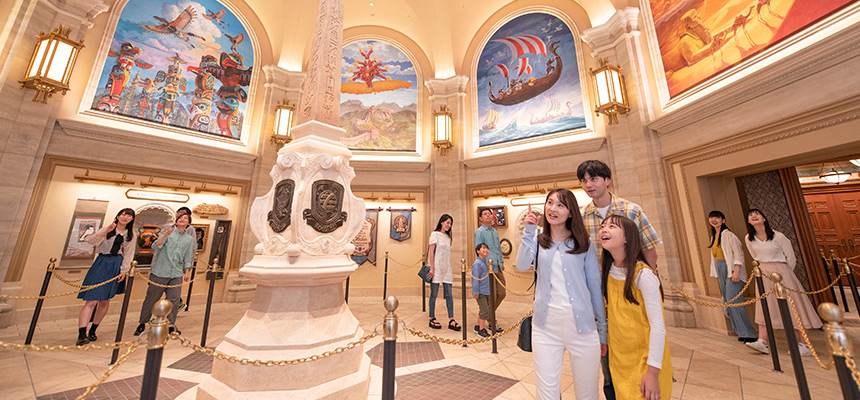 FASTPASS Attraction
Enjoy a journey over famous landscapes of the world!
[Type]
Ride, Theater type, Loud sounds, Go through darkness、OK on rainy days
[Appropriate for]
Over 102 cm OK
Presented by: SHINRYO CORPORATION
Nestled in the hills of Mediterranean Harbor, the Museum of Fantastic Flight is dedicated to humankind's enduring dream of flying.
A grand tour of the museum culminates with Guests boarding the Dream Flyer…
Boarding Restrictions
・Guests who do not meet the height requirement (102 cm) may not ride.
・Guests who cannot maintain a stable sitting position alone in a moving vehicle may not ride.
・Guests who may be afraid of heights or have motion sickness should not ride.
・Expectant mothers should not ride.
Map