Mermaid Lagoon Theater (King Triton's Concert)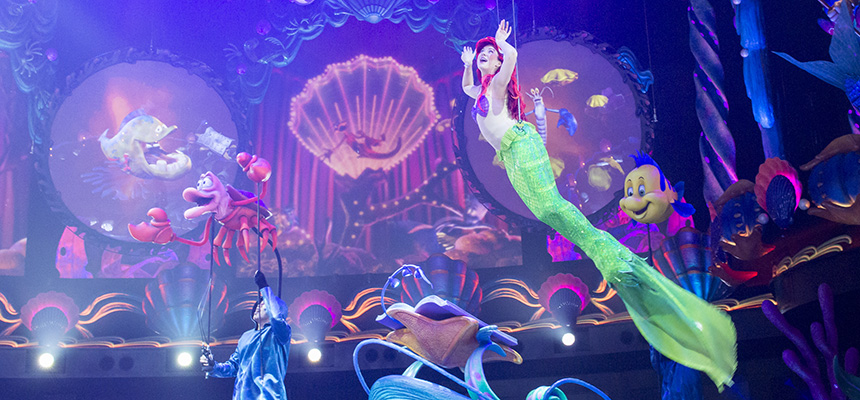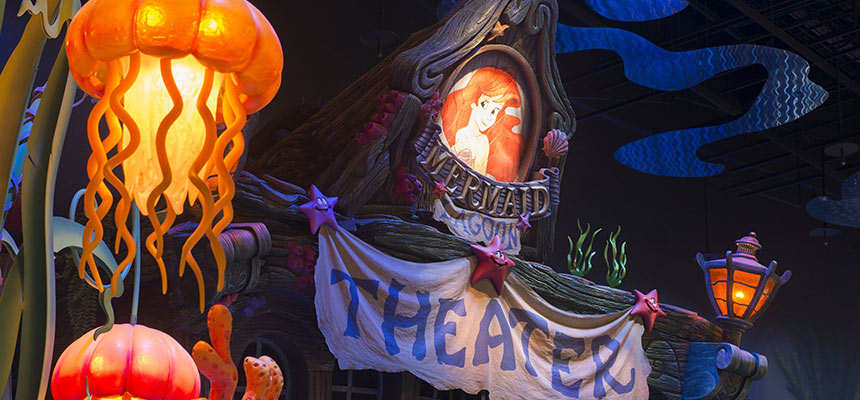 Enjoy this new, "under the sea" musical show with Ariel and her friends from the Disney film The Little Mermaid.
[Type]
Theater type、The world of Disney、OK on rainy days、Loud sounds、Go through darkness
[Appropriate for]
No height restrictions
A musical concert is about to start in the kingdom under the sea but Ariel, the star of the show, is nowhere to be found… Ariel, who dreams of becoming human, will enchant you with popular songs from Disney's The Little Mermaid such as "Part of Your World" and "Under the Sea." Enjoy this brand new show with music, visuals, and dynamic performances!
Map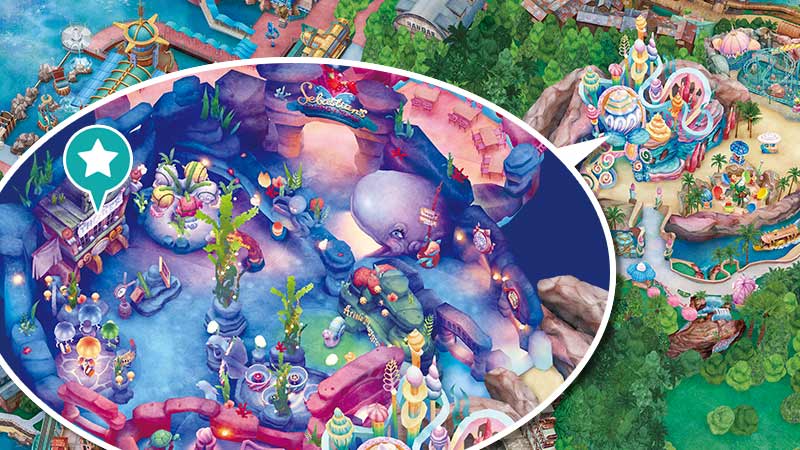 - Please do not take photos or videos inside the theater.